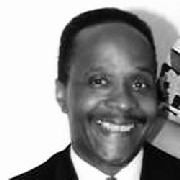 IMPACT Community Action salutes the life and legacy of its dear friend, colleague, community leader and Board Member, William C. "Bill" Saxton, who passed away on Tuesday, June 18, 2013.
Bill joined our Board in 2009, and over the years he worked tirelessly to improve the lives of those in our community who were the most vulnerable and those who needed critical resources to improve their self-sufficiency. He is missed deeply by his family, friends, colleagues and the many people whose lives were greatly improved by his contributions to our community.
IMPACT honors this gentle man; and our memory of Bill and the works that he's done will endure forever.