Poverty Summit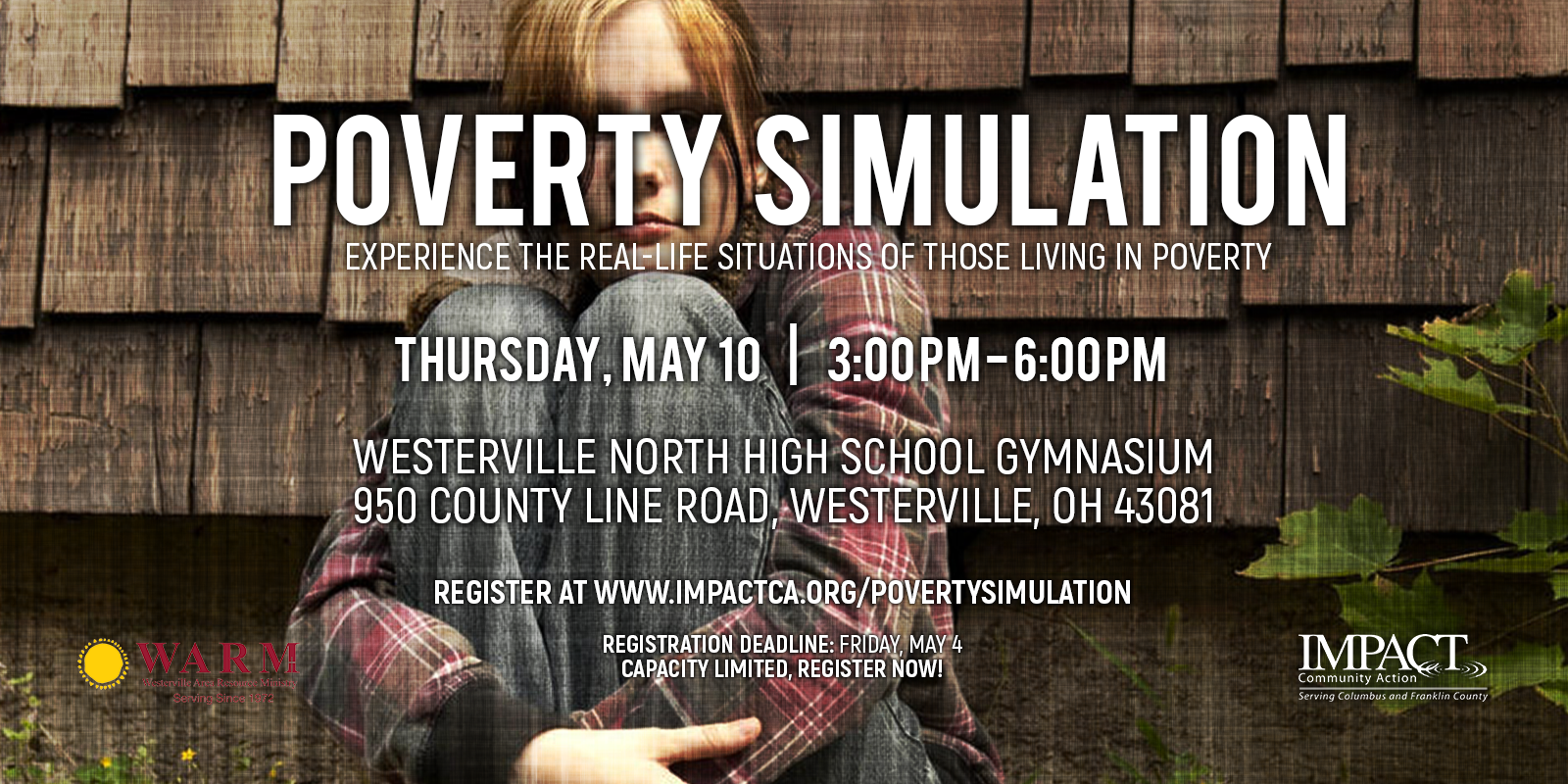 Westerville to Host Poverty Simulation
In recognition of National Community Action Month (May), IMPACT Community Action and the Ohio Community Action Training Organization (OCATO), in partnership with the Westerville Area Resource Ministry (WARM), will host a Poverty Simulation on Thursday, May 10, from 3-6 p.m. at Westerville North High School, located at 950 County Line Road in Westerville, 43081.  

---
The poverty simulation experience is designed to help participants begin to understand the struggles of low-income families who are trying to survive from month to month.  
This poverty simulation is hosted by IMPACT Community Action and the Ohio Community Action Training Organization (OCATO); and will provide unique perspectives as participants assume the roles of low-income family members "living" on a limited budget.  These participants will have four 15-minute sessions, each representing one week, in which they will simulate real-life situations that are encountered by those living in poverty.
This experience IS A SIMULATION, NOT A GAME. The objective is to sensitize participants to the realities faced by low-income people.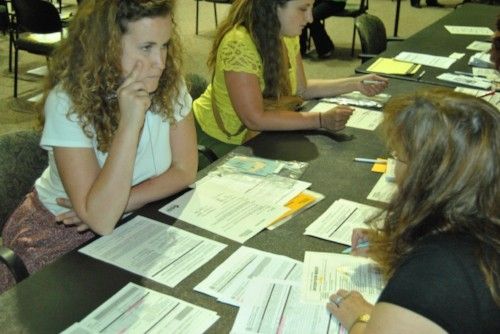 In the simulation, 20 to 85 participants assume the roles of up to 26 different families facing poverty. Some are newly unemployed, some are recently deserted by the "breadwinner," and others are recipients of TANF (Temporary Assistance for Needy Families, formerly AFDC), either with or without additional earned income. Still, others are senior citizens receiving Social Security or are grandparents who are raising their grandchildren.
The simulation is conducted in a large room with the "families" seated in groups in the center.   Around the perimeter are tables representing community resources and services for the families. These services may include a bank, shopping center, Community Action Agency, employer, utility company, pawnbroker, grocery store, Department of Family Services (DFS) office, payday and title loan facilities, mortgage company, school, and childcare facility.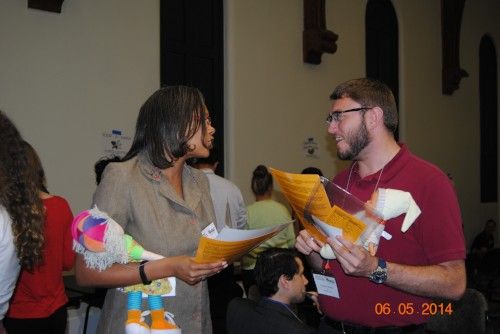 Volunteers, including persons who have faced or are facing poverty, are recruited to staff the resource tables. Volunteers are also recruited to assume the roles of police officer and an "illegal activities" person.
The experience lasts from two to three hours. It includes an introduction and briefing, the actual simulation exercise, and a debriefing period.  Participants and volunteer staffers will share their feelings and experiences and discuss what was learned or discovered during the simulation.   
This event is free and open to the public.