The purpose of the Community Outreach and Engagement Department is to promote, support and advance the mission and vision of IMPACT Community Action through consistent, accurate and timely messaging, branding and advocacy.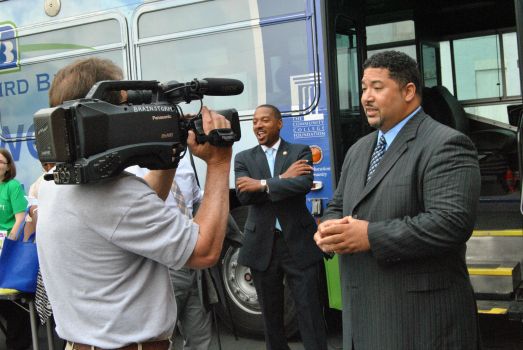 ---
Communications Channels
Website
Social Media
E-Mail (via Constant Contact)
General Distribution
---
Social Media Platforms
The goal of IMPACT's Facebook account is to inform a diverse audience about upcoming events, job openings, changes in programs, and showcase the agency's successes through photos and links to its external newsletter, The IMPACT Advocate. 
IMPACT uses its LinkedIn account to create a professional and trustworthy profile for nonprofits, businesses, and individuals to connect. People and companies can learn more about the services IMPACT provides and how they can get involved as volunteers, employees or board members. 
Instagram allows IMPACT to share pictures from its outreach events with the public and network with like-minded nonprofits, businesses, and individuals. IMPACT's outreach efforts draw hundreds of people from Columbus and Franklin County, and Instagram provides a platform by which to showcase photos telling stories of the individuals and families who receive assistance.
The goal of IMPACT's Twitter account is to quickly and succinctly update news outlets, partner agencies, customers, and other followers on the micro-blogging website about ongoing and upcoming programs as well as the agency's external newsletter, The IMPACT Advocate. 
---
Publications
Annual Report is a comprehensive report on the agency's activities throughout the preceding year. Annual reports are intended to give stakeholders and other interested people information about the agency's activities and financial performance.
Board Bulletin is a monthly newsletter distributed to the agency's Board of Directors that provides short updates on various programs, grants and volunteer programs.
IMPACT Advocate is a quarterly, external newsletter made available to the agency's Constant Contact list of community partners and visitors.  Its focus is on IMPACT's programs, partnerships and the positive impact made in the community. Each edition features an uplifting column called "Motivation Breeds Success" about how IMPACT has helped bring someone closer to self-sufficiency
Inside IMPACT is a monthly, internal newsletter that is distributed to agency staff as a means of providing updates on programs and acknowledging the efforts of specific departments and "employee of the month." 
Inspire Me Past Assumptions, Creating Truth is a collection of success stories that give an honest look at the lives of the people served by IMPACT Community Action.  These stories highlight their travails and triumphs as they move towards self-sufficiency.
---
Special Projects Coordination
Community Conversations (i.e., Poverty Summits, Town Hall Meetings)
Community Engagement Activities (i.e., Poverty Simulations, Special Events)
Lunch & Learn Sessions with various stakeholders
---
IMPACT Advocates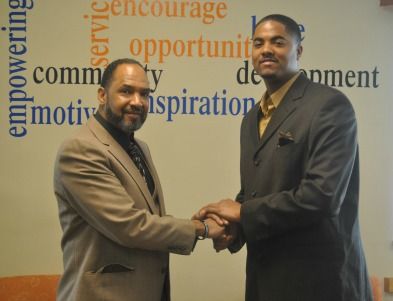 An IMPACT Advocate is a person who has received specialized training to utilize his/her influence to support the agency's mission and vision through active participation in a host of social, political or community based activities.
IMPACT Advocates are the ambassadors of IMPACT Community Action and are well versed on issues surrounding poverty, including education, training, employment, restored citizenship, housing, entrepreneurship, politics and policies.
Additionally IMPACT Advocates will serve as representatives for the impoverished to help build momentum in the social justice arena to increase awareness and effect change.
IMPACT Advocates may serve as ad-hoc committee members for all board-structured committees. These IMPACT Advocates will be identified after the needs assessment and training sessions have been completed.
There are three groups of IMPACT Advocates:
Program Participants/Customers: i

ndividuals who received services or benefitted from goods provided through agency programs

Board Members: a

ctive or former members of IMPACT Community Action's Board of Directors  

Community-At-Large: representatives from the public, private and low-income sectors