Energy Assistance
---
ATTENTION CONTRACTORS!!
Notice of Sub-Contracting Opportunity
IMPACT Community Action, through its Home Weatherization Assistance Department (HWAP), seeks sub-contractors in the following categories: electrical, plumbing and HVAC.

All contractors must meet the following criteria:
1. Contractor(s) must possess a valid contractor's license.
2. Contractor(s) must be licensed and bonded.
3. Contractor(s) must maintain Liability and Workers Compensation Insurance.
4. Contractor(s) must not be listed on the State of Ohio Debarred Contractors List

Additional information may be requested at the time of screening.

Interested contractors who meet the basic criteria may contact Chiquita Gardner., Director of Energy Efficiency and Housing, at 614.453.1727 or at cgardner@impactca.org.

The HWAP Department's hours of operation are Mondays through Fridays from 8:00 a.m. to 5:00 p.m.

The deadline for interested contractors to respond is Saturday, June 15, 2019 at 5:00 p.m.
---
Home Weatherization Assistance Program (HWAP)
Home Weatherization Assistance Program (HWAP or WAP) provides energy efficiency services such as housing unit inspections, home insulation (attics and walls), and air-leakage detection.
IMPACT's HWAP has proven to be a cost-effective way to reduce the energy bills of low-income residents in Franklin County. On average customers who receive these services can anticipate saving up to 23% to 30% on their energy bills. These savings can make a huge difference in a low-income family budget.
IMPACT's Home Weatherization Assistance Program (HWAP) serves the following zip codes:
                   43201,  43202,  43203,  43204,  43205,  43210,  43211,  43212,  43214,  43215,  43216
                   43218,  43219,  43220,  43222,  43224,  43226,  43227,  43228,  43231,  43234,  43235,
                   43236,  43251,  43260,  43265,  43266,  43268,  43270,  43271,  43272,  43279,  43287,
                   43291,  43299,  43221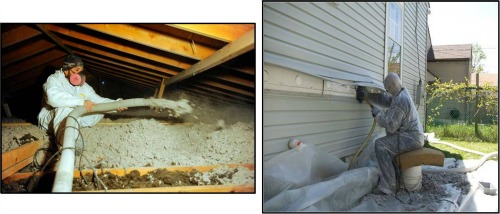 Additionally, IMPACT partners with American Electric Power Company of Ohio (AEP Ohio) through a contractual relationship with the Ohio Partners for Affordable Energy (OPAE) to provide energy efficiency services to low-income AEP customers. 
Through the AEP Community Assistance Program, faulty appliances are replaced with energy-efficient appliances to help lower home energy costs and reduce the environmental footprints of single-family homes and multi-family units.  Additionally, the program provides LED Lighting, and replacements for faucet aerators and shower heads, where applicable.
---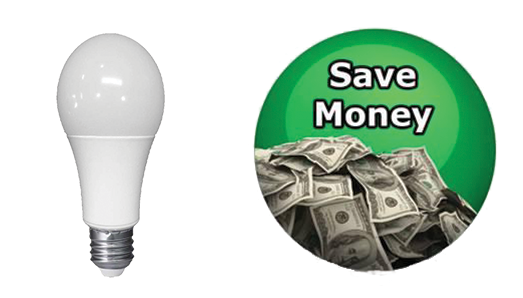 Save Money on Your Energy Costs!
Let IMPACT and American Electric Power Show You How
The American Electric Power Company (AEP) has provided funding to IMPACT Community Action through its Community Assistance Program (CAP) to offer energy-efficient refrigerators, freezers and light bulbs to low-income AEP customers.  These energy-efficiency measures will help eligible households reduce their energy bills.
Low-income homeowners and renters who are AEP customers residing in Franklin County and whose income is at or below 200% of federal poverty guidelines are eligible to apply for the program.  The program offers each customer an energy assessment to determine if their refrigerator and/or freezer need to be replaced.  The assessment will also identify the number of compact fluorescent bulbs that need to be installed.  
Read more about this program and eligbility criteria by clicking the links below.
For more information on this program, contact Ms. Chiquita Gardner at 614.453.1691.
---
A House is Not a Home ... Unless It's Warm, Safe and Energy Efficient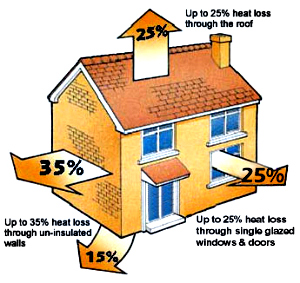 ---
Home Weatherization Assistance Program Applications
---
Weatherization Program's History Documented in New Film
The Home Weatherization Assistance Program (HWAP), like so many services offered by Community Action Agencies to help vulnerable Americans, is under intense scrutiny and faces significant budget cuts at a time when people need it the most.
As such, State and Local Energy Report has produced "Filling the Gaps, The History of the Weatherization Assistance Program" — the first feature-length documentary to tell the WAP's complete story. This pivotal point is the perfect time look back on this vital program and highlight from the very beginning its triumphs and successes.
Through interviews with WAP's pioneers, including former US Congressman David Obey and others key leaders, the film shows how a modest plan to put people back to work grew into the sophisticated, technologically driven program it is today.
To view the video, go to https://vimeo.com/47748620 (enter the password "thisiswap")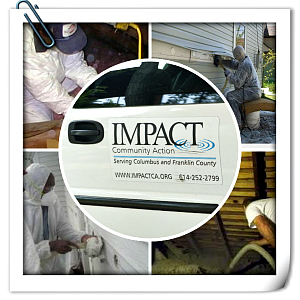 Make The Call for Home Weatherization Assistance