Energy Assistance
---
ENERGY SAVERS PROGRAM
Start Saving Energy and Help Support Your Community
Help your community Earn up to $35,000 for Energy Efficiency Upgrades
If you live in 43201, 43202, 43203, 43205, 43206, 43210, 43211, 43219 (Near East Side, Milo-Grogan, University District) - we need every resident, including renters, to participate in energy efficiency programs provided by AEP Ohio and Columbia Gas from now until September 30, 2020 to earn up to $35,000 in grants. The grant funds will be used for community programs, along with additional natural gas energy efficiency upgrades within the neighborhood.
2 Easy Ways to Participate as an AEP Ohio Customer
1.       Download for FREE and log into AEP Ohio's IT'S YOUR POWER App with your AEPOhio.com username and password to sync with your AEP Ohio account. Search "It's Your Power" in the app store or go to www.AEPOhio.com/ItsYourPower to download the app.
2.       Take the Home Energy Profile to get a FREE energy efficiency kit as well as recommendations for saving energy in your home. The kit includes LED light bulbs, a night light, weather stripping, insulated switch covers and an efficient showerhead if you are also a Columbia Gas customer. Access through your It's Your Power App to build your Home Energy Profile.
2 Easy Ways to Participate as a Columbia Gas Customer
1.       Visit the Online Store, ColumbiaGasOhioStore.com, to receive instant rebates of up to $75 on smart thermostats, and rebates on energy efficient showerheads and faucet aerators. Friendly tip: As an AEP Ohio Customer, you can maximize your rebates by submitting a separate rebate with AEP Ohio to receive up to an additional $25 in rebates on your smart thermostat purchase! 
2.       Furnace and Water Heater Rebates. Time for HVAC upgrades? Visit the Columbia Gas website for information on rebates on high efficiency residential natural gas furnaces, boilers, water heaters and tankless water heaters through the participating contractor network. For more info call 1-877-644-6674 or visit ColumbiaGasOhio.com/Heating.
Call Chiquita Gardner at 614-271-1691, to find out how you can participate or contact an IMPACT Energy Advocate. 
Every program you participate in helps us get closer to the $35,000 grant! Your neighborhood team appreciates your help in reaching our community participation goal.  Program funded by City of Columbus, AEP Ohio, Columbia Gas of Ohio and the Energy Foundation
Home Weatherization Assistance Program (HWAP)
Home Weatherization Assistance Program (HWAP or WAP) provides energy efficiency services such as housing unit inspections, home insulation (attics and walls), and air-leakage detection.
IMPACT's HWAP has proven to be a cost-effective way to reduce the energy bills of low-income residents in Franklin County. On average customers who receive these services can anticipate saving up to 23% to 30% on their energy bills. These savings can make a huge difference in a low-income family budget.
There are a number of free services that are apart of HWAP's program they include:
Air Leakage Testing
Attic and Sidewall Installation
Carbon Monoxide Detector Installation
Consumer Tips on Energy Conservation
Furnace and Home Water Tank Inspection 
Health and Safety 50% Matched Cost for Landlord
Eligibility Requirements: must be a Franklin County renter or home owner, must be income eligible and must live in a confirmed zip code. In some exceptions we have mobile home eligibility (seasonal)
IMPACT's Home Weatherization Assistance Program (HWAP) serves the following zip codes:
                   43201,  43202,  43203,  43204,  43205,  43210,  43211,  43212,  43214,  43215,  43216
                   43218,  43219,  43220,  43222,  43224,  43226,  43227,  43228,  43231,  43234,  43235,
                   43236,  43251,  43260,  43265,  43266,  43268,  43270,  43271,  43272,  43279,  43287,
                   43291,  43299,  43221
Landlords are encouraged to inquire! 
To schedule an appointment call: 614-453-1682 or 614-453-1721
---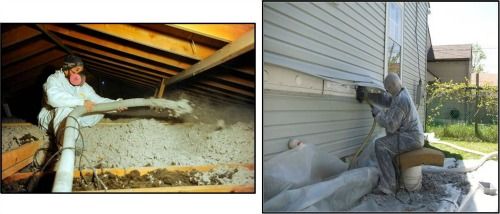 Additionally, IMPACT partners with American Electric Power Company of Ohio (AEP Ohio) through a contractual relationship with the Ohio Partners for Affordable Energy (OPAE) to provide energy efficiency services to low-income AEP customers. 
Through the AEP Community Assistance Program, faulty appliances are replaced with energy-efficient appliances to help lower home energy costs and reduce the environmental footprints of single-family homes and multi-family units.  Additionally, the program provides LED Lighting, and replacements for faucet aerators and shower heads, where applicable.
---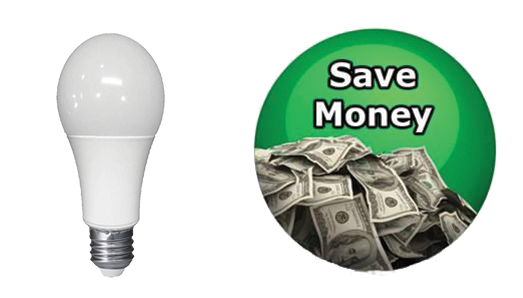 Save Money on Your Energy Costs!
Let IMPACT and American Electric Power Show You How
The American Electric Power Company (AEP) has provided funding to IMPACT Community Action through its Community Assistance Program (CAP) to offer energy-efficient refrigerators, freezers and light bulbs to low-income AEP customers.  These energy-efficiency measures will help eligible households reduce their energy bills.
Low-income homeowners and renters who are AEP customers residing in Franklin County and whose income is at or below 200% of federal poverty guidelines are eligible to apply for the program.  The program offers each customer an energy assessment to determine if their refrigerator and/or freezer need to be replaced.  The assessment will also identify the number of compact fluorescent bulbs that need to be installed.  
Read more about this program and eligbility criteria by clicking the links below.
For more information on this program, contact Ms. Chiquita Gardner at 614.453.1691.
---
A House is Not a Home ... Unless It's Warm, Safe and Energy Efficient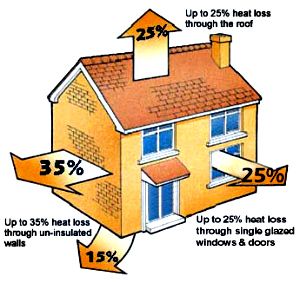 ---
Home Weatherization Assistance Program Applications
---
Weatherization Program's History Documented in New Film
The Home Weatherization Assistance Program (HWAP), like so many services offered by Community Action Agencies to help vulnerable Americans, is under intense scrutiny and faces significant budget cuts at a time when people need it the most.
As such, State and Local Energy Report has produced "Filling the Gaps, The History of the Weatherization Assistance Program" — the first feature-length documentary to tell the WAP's complete story. This pivotal point is the perfect time look back on this vital program and highlight from the very beginning its triumphs and successes.
Through interviews with WAP's pioneers, including former US Congressman David Obey and others key leaders, the film shows how a modest plan to put people back to work grew into the sophisticated, technologically driven program it is today.
To view the video, go to https://vimeo.com/47748620 (enter the password "thisiswap")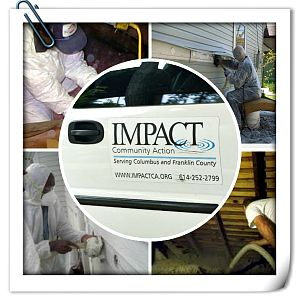 Make The Call for Home Weatherization Assistance
---