Roads2Work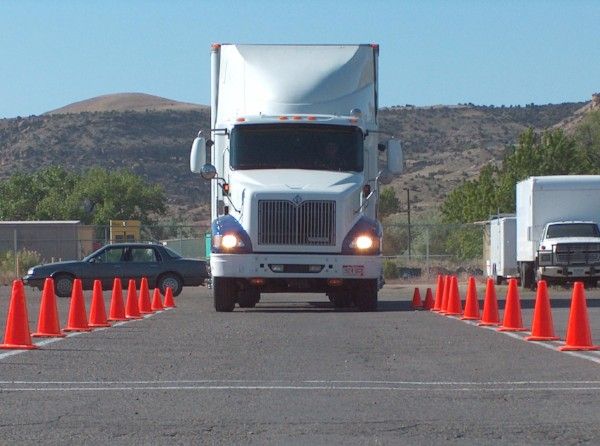 The Franklin County Roads2Work Program helps individuals receive job training toward a Commercial Driver's License (CDL). 
Program Participants Must:
Be 21 years old or older with a valid driver's license
Have a household income of up to 200% of the federal poverty guidelines
Have identified barriers to developing a career path
Be able to pass a drug and alcohol screening- as well as pass an ODOT physical
Obtain a temporary CDL learners permit
Reside in the Columbus and Franklin County area
This program is funded by Franklin County Department of Jobs and Family Services, in partnership with Capital Transportation.  The Roads2Work program is a five-week program which consists of one-week soft skills training provided by IMPACT Community Action. Participants attend classes Monday through Friday from 10:00 a.m. until 2:00 p.m. Training will be followed by four weeks of the CDL specific training provided onsite at Capital Transportation Academy. During those four weeks, training will be held Monday through Thursday from 7:00 a.m. until 6:00 p.m at 1170 N. Cassady Avenue. CDL training will consist of classroom instruction as well as vehicle maintenance and advanced operation. Graduates have the potential to earn $50k/year.  The goal of both the training components is to provide participants with supports and opportunities to remove barriers to employment and the necessary skills to pass the licensing exam/drivers test, and secure employment within the trucking industry.
The Roads2Work participants will receive individual case management services through IMPACT. Case managers will also ensure the participant's accessibility to supportive services for barrier removal purposes. To apply go to www.roads2work.com 
For more information, please contact Spring Lawson at 614-453-1843 or slawson@impactca.org.