Financial Services
Financial Services provides cognitive tools and techniques and behavioral strategies to reduce economic dependency, increase household sustainability, and lay the foundation to building personal and communal wealth. In collaboration with several businesses and community partners, the program hosts educational workshops, tax-preparation services and filings for State benefits.
---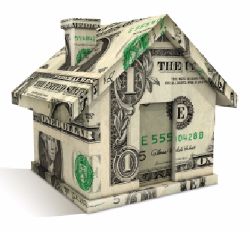 Smart Tax Prep
Franklin County residents have the ability to have their income taxes (Federal and State) prepared without incurring exorbitant fees. Assistance for previous years (2017-2018). Income eligible participants can book appointments through Hands On Central Ohio by dialing 2-1-1. They are then scheduled for an appointment at IMPACT where an IRS-certified volunteer or IMPACT Staff Member will prepare and submit their Income Tax Return.
All participants must:
Be residents of Franklin County
Have an annual household income of $56,000 or less
Have a Picture ID, SS Card, 90 days' proof of income documentation, and all tax filing documents (W2, 1099, etc.)
---
Prosperity Now Program
The Prosperity Now Program helps households develop basic Financial Literacy skills, obtain a bank account, rebuild credit, and manage their debt more effectively. In addition to the Accredited Financial Counselors on staff, IMPACT will work with financial institutions, Woodforest National Bank and Fifth Third Bank, to obtain financial education and access to banking services and products. By the time of graduation the program also offers an opportunity for a $200.00 stipend.
Participants must:
Be at or below 200% of Federal Poverty guidelines
Be able to work full-time
Have identity verification documentation (i.e., State issued ID, SSN, and proof of income for the last 90 days)
For more information please contact Lisa Cole at (614) 453-1659.
---
Side Hustle 101 Program
Over a four-week period, participants will learn how to acquire and develop an additional stream of income while working a job. To accommodate the work schedules of program participants, classes are scheduled in a way to minimize conflict with existing work obligations. The class convenes each Thursday and Saturday for four weeks. IMPACT will monitor participant progress and provide technical assistance for up to 180 days after completion of training. Participants will receive a $800 during the training period. In addition, participants will receive business cards, have an opportunity to receive $1,000.00 in a matched savings account and also will register to receive an expedited OH Business Registration or IRS Employer Identification Number (EIN). 
Participants must:
Have completed the Prosperity Now program and received a Certificate of Completion
Have proof of an existing business venture that they wish to take to the next level
Commit to the 4 week virtual class format via Zoom
Have identity verification documentation (i.e., State issued ID, SSN, and proof of income for the last 90 days)
---
Drive to Thrive IDA Program
Individual Development Accounts (IDA) allow participants to save money for a vehicle purchase and/or down payment. The participant's dollars are matched at a 2:1 ratio. Participants are asked to save at least $500 and are matched with $1,000, for a total of $1500 toward the purchase of a vehicle.  Participants must save for at least 30 days prior to applying for match funds.
All applicants must:
Be within 125% of Federal Poverty guidelines
Reside within Franklin County
*Additional requirements may apply depending on IDA type. These are reviewed at the time of enrollment.
For more information please contact Luther Tyson (614) at 453-1617.