Engagement and Advocacy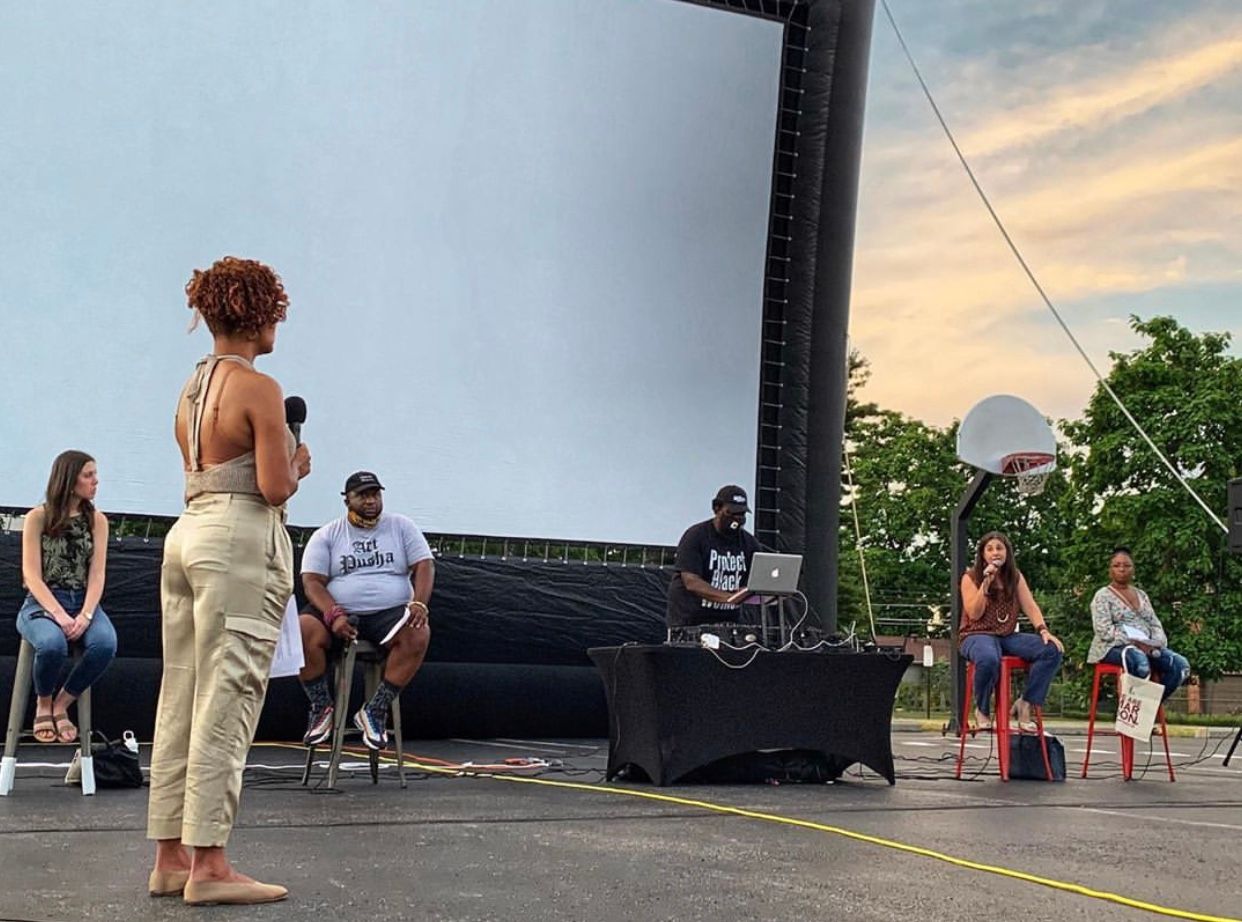 This Speak Up Speak Out Toolkit is designed for participants and community members that want to educate and encourage others about getting involved in civic and policy activities to create social change and make community impact. 
Why IMPACT is SPEAKING UP and SPEAKING OUT on Advocacy and Civic Engagement?
Policy and civic engagement enables the community to address the root causes of social problems and to create lasting, systemic change.

It's solving social problems. As a nonprofit focused on poverty, we alone, can't solve society's most pressing challenges. We must partner with community to hold government and business accountable in order to create systemic change. Whether they relate to human services, civil rights, economic security, education or the environment, nonprofit advocacy and civic engagement activities have been critical to large- scale social progress from the beginnings of our nation.

It's democracy. An informed and responsive democracy requires that a wide range of voices and interests be heard in shaping and implementing public policy. As a nonprofit, we are among our nation's best vehicles for civic participation, which is the cornerstone of our nation of, by and for the people. VOTER EDUCATION:  VOTE!  Our lives depend on it.
Share with community that if we don't vote, our issues don't matter. Share the fact that we can't create change without the young and millennial voters. Remind our social and personal networks (at every turn) that 59 percent of eligible voters are Gen Xers, millennial or post- millennials – without them our power is diluted. We can't just target those who we know will vote but those who are tough to reach as well. This election is about respecting our communities, respecting our leaders and organizations and respecting the our vote!
Take Action Use your personal relationships to recruit 5 people you will get registered and to the polls in November, especially infrequent and younger voters. You can do this utilizing social media, text messaging, and volunteering. Visit iamvoter.com for a nonpartisan site that will help you register to vote, verify if you are registered and to sign up for election reminders. 
What should I do if I face obstruction on Election Day?
Obstruction voters may face on Election Day includes: polls opening late or closing early, a lack of ballots, or having one's identity, identification, or voter registration status improperly challenged.
If you face any obstruction or attempt at obstruction on Election Day, please report the problem directly to the Civil Rights Division of the U.S. Department of Justice.
STEP:
UNDERSTAND THE POWER OF RESEARCH

What is social science research and how is it useful in creating change?

IDENTIFY COMMUNITY PROBLEMS AND ASSETS

What is our Columbus community like? What are the advantages or challenges of living in our community?

What are the most important issues for people in our community?

CHOOSE A TOPIC AND DEVELOP RESEARCH QUESTIONS

What is the problem or issue that you want to address and/or change in your community?

What are your goals for addressing this issue?

IDENTIFY POTENTIAL SOURCES OF INFORMATION

What specific kind of information might you need to solve or address the problem?

Whose ideas, perspectives, and knowledge do you need to better understand this issue?

COLLECT DATA

How will you make sure your research is complete? Who is responsible for doing what on your team?

ORGANIZE AND ANALYZE DATA

What are the major trends or themes that your data show?

DECIDE ON RECOMMENDATIONS AND APPROACH

What are your main recommendations based on the evidence you gathered?

What types of approach will make these recommendations possible?

TAKE ACTION

Who should know about these findings and recommendations?

How are you going to share the information and get your message out?
Click the image to view the Facebook feed!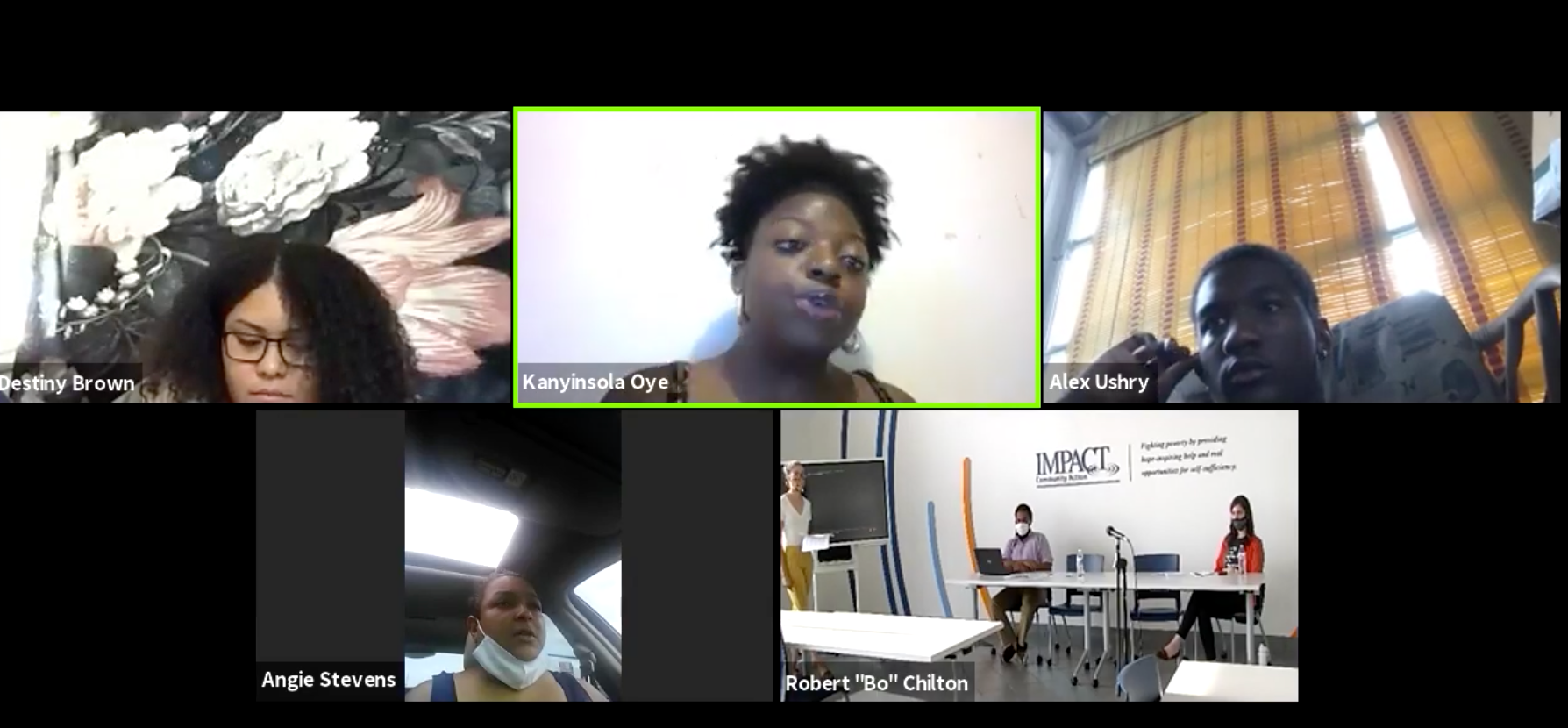 ---