Emergency Assistance
The Emergency Assistance Department provides supportive services that deliver crisis intervention strategies to stabilize households and strengthen self-sufficiency. All Emergency Assistance Programs/Services serve Franklin County households that are at or below 125% of the Federal Poverty Guidelines and most households must have a qualifying emergency to receive assistance.
In 2020, with many people in need during the pandemic, IMPACT leveraged more than $10M to help 6,879 households with transportation, furniture, rental, mortgage, home utility assistance, bereavement, expungement assistance and self-sufficiency coaching services. We know there is high need in our community, but our funding is limited depending on community allocations.  Our appointment lines for these services are 614-252-2799 or 1-866-747-1040. Due to the high demand, appointments fill up fast, but we will work hard to provide referrals or support. 
*Based on availability of funds
Q: What is a qualifying emergency?
A: A qualifying emergency is a situation or circumstance that interrupts your life or lifestyle and makes it so you are unable to afford the expense
Q: What is the Federal Poverty Guidelines for 200% of Poverty?
A: See the table below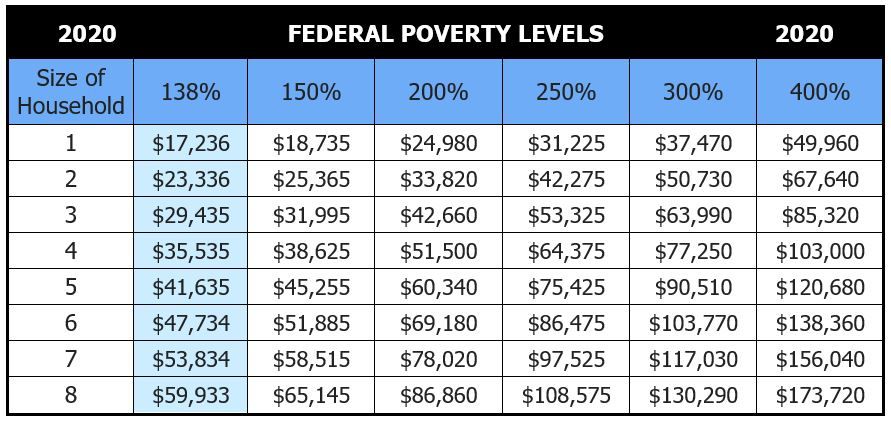 Click here to learn more about Utility Bill Assistance

Appliance Assistance
Appliance Assistance provides one-time per calendar year material support with a refrigerator or stove (electric) for households with qualifying emergency.

Furniture Bank Assistance
IMPACT, in partnership with the Furniture Bank of Central Ohio, provides access to material assistance referrals for households with a qualifying emergency.
Q: What is required for the Furniture Bank?
A: The Furniture Bank requires a referral from a participating partner agency. All customers referred to the Furniture Bank through IMPACT must bring a $30.00 co-pay to their initial appointment.
Q: Do I need to secure my own truck for Furniture Bank delivery?
A: No, the Furniture Bank will deliver your selections.
Q: Will the Furniture Bank bring my furnishings into my home?
 A: No, you must be able to unload your own items.  Furniture Bank staff are not permitted to bring the furniture into your home.

Rent/Mortgage Assistance
Purpose of Service
The purpose of this service is to provide emergency financial assistance to prevent homelessness, and/or establish permanent housing for residents of Columbus and Franklin County.  Customers are strongly encouraged to apply for assistance online by visiting the IMPACT Home Page and clicking on the "Apply for Program/Service".
Service Criteria
Customer's household must be at or below 200% of the federal poverty level based on household income for the past 30 days ($2,127 for an individual or $4,367 for a family of 4)
Customers need the following items:
Disclose the emergency need or event causing rent to fall behind. Disclose if the emergency need is COVID-19 related. (In most cases emergencies occurring after March 1st or later would qualify).
Customers generally must have sustainable income. (The ability to pay rent/mortgage after assistance is received but because of the COVID-19 pandemic, we are currently being more flexible and will assess case by case)
Examples of income include employment, SSI and SSDI.
Proof of paid deposit (if assistance is for 1st month's rent)
Due to IMPACT's funding constraints, we are restricted to paying past due rent, we are unable to cover the following charges:
-      Attorney Fees, Late Fees, Extermination Fees, Pet Fees, Court Costs
Document Checklist
Online application or IMPACT's Rental/Mortgage Assistance Packet
30 days proof of income for all household members 18 years and older
Driver's license or Picture Id (Primary Applicant)
SSN Cards of All Household Members (Awaiting guidance on our ability to serve those W/O SSN cards or numbers)
Signed copy of tenant/landlord Lease Agreement
Past due rent documentation (eviction notice, 3 day notice, landlord ledger of past due rent)
Proof of Emergency (if available) e.g. (Furlough letter, No childcare, etc.)
Proof of Sustainable Income (if available)

Transportation Assistance
Transportation Assistance is the issuance of bus passes/gas cards to support the household's ability to maintain basic household transportation needs.
Q: What do I need to receive the transportation benefit?
A: All persons receiving the transportation benefit must meet income eligibility at 125% of the Federal Poverty Guideline.
Q: Do you provide gas cards or bus passes?
A: Yes, the benefit may provide either gas card or bus pass (based on availability).

Water Utility Assistance
Water Assistance is one-time per calendar year support to a water utility vendor for water bills that are past due or in disconnection status.
Q: Can IMPACT assist with a payment if the water bill is in the landlord's name?
A: Yes, we work with landlords and have a process that addresses bill payment.
Q: How much is assistance can I receive?
A: The benefit towards the water is up to $250.00 towards a delinquent water bill.
Q: Do I need to be in disconnect status to apply for services?
A: Yes, you must be in disconnect status or off