A Profile of Ms. Elizabeth Buckler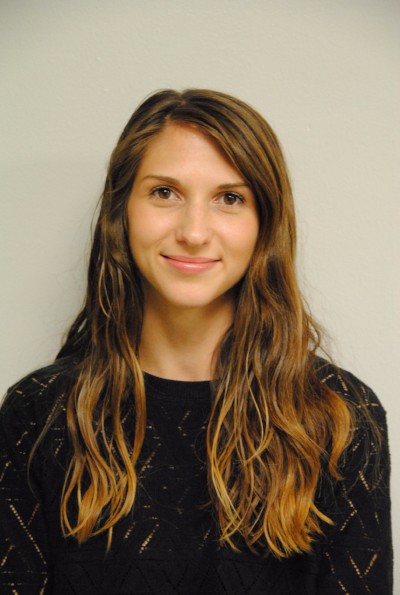 Q. Who is Elizabeth Buckler?
A. I am a 24-year-old single mother who adores her five-year old son. I know what it means to live modestly on a single income and pray for the opportunity to better one's self. Early childhood education is my passion. I am actively pursuing financial stability and opportunities to further my career and achieve my dream of becoming a Montessori teacher. I am employed at the Columbus Montessori Education Center as a staff support person. Columbus Montessori Education Center is a private, independent school that offers authentic Montessori education to children as young as six weeks to children who are entering the sixth grade. The Montessori program nurtures the children's individuality while meeting their emotional and intellectual needs, also. This teaching style really appeals to me.

Q. How did you hear about the JPMorgan Chase IDA Program?
A. When you live on a budget it is important that you find resources that save you money. After receiving free income tax preparation at IMPACT, I learned about the Chase IDA (Individual Development Account) Program. My initial thought was to use the funds to further my college education at Columbus State Community College, but the Associate Degree program offering would not help me achieve my goal to becoming a Montessori teacher.

Q. What was the barrier to achieving your goal?
A. My barrier was money to pay for the Montessori certification. In order to achieve my goal of becoming a Montessori teacher, I must become credentialed through the Teacher Education Program (TEP) through the American Montessori Society (AMS). The TEP is not a collegiate offering but training offered through the AMS that is accredited by the Montessori Council for Teacher Education (MACTE).
I am fortunate to be employed at a school that offers this specialized training and that this training is offered at a 50% discount for employees. However, even with this great discount, pursuing this credential was a huge strain on my finances, which I could not afford. The credential costs $7,200, which may not be a lot of money to some people; but for me this cost was a huge barrier.

Q. How did you plan to overcome this barrier?
A. I found a program though a local agency that offered an opportunity that I'd dreamt about. It was the perfect answer that would help me achieve my educational goals without acquiring too much debt. However, when I learned that program's criteria required applicants with educational goals to earn a degree, my heart sank. I thought "here is my dream opportunity, and I can't obtain it." I attended Columbus State Community College for two years and realized that this was not the best route for me. The Associate Degree program would not get me to my dream of being a teacher at Columbus Montessori Educational Center. I was so disappointed. Then I learned about the Chase IDA Program; and I decided to advocate for myself. I wrote a very compelling letter to Mr. Jarod Taylor, who is the Financial Literacy Manager at IMPACT, to explain my dilemma and the expectations of Montessori education. Even though the Chase IDA Program criteria required a degree, I believed that in this case, the credential was an equivalent and should be given the same consideration.

Q. What happened next?
A. Mr. Taylor understood my situation completely. I was hesitant to pursue help beyond IMPACT's support; but Mr. Taylor encouraged me to share my story with the funders. His faith in Chase Bank was real and strong. Chase accepted my application and I was over whelmed.

Q. How has the Chase IDA Program impacted your financial future?
A. As an employee of Montessori education, I received a 50% discount on the $7,200 tuition, which left me with a balance of $3,600. The Chase IDA applied $3,250 towards my education and I am making affordable payments on the remaining balance of $350. Once I become a credentialed Montessori teacher, I will receive a pay increase. I will also receive a $5,000 bonus annually for as long as I teach in the Montessori School system. I can use of portion of these dollars to invest in another credential through the TEP, which would provide an additional $5,000 annual bonus for maintaining another credential, too. None of this would have been possible without this opportunity through IMPACT and JPMorgan Chase! I am so thankful. Receiving this gift has rejuvenated my spirit and allowed me to see a different future for my son and me.

Q. What else would you like us to know?
When I had my son five years ago, I was making $10 an hour. I was receiving Title XX Child Care benefits which enabled me to pay a small affordable fee towards childcare. I earned a pay increase to $11 an hour, which excited me until I learned that I would no longer qualify for the child care subsidy and that the daycare expense would jump from $10 a week to nearly $400 a month. I had to decline the pay increase so I could afford daycare for my son. Ironically, the pay increase would have created a financial hardship. The gap between assistance and affordability is huge. You simply can't tell people that they need to get a job anymore because there is not enough equity in earnings. I work and I've struggled to pay bills and keep up with what is needed. I believe that financial freedom begins with education and with opportunities like the one I've had with IMPACT and Chase Bank. They are directly responsible for making my dreams come true and can expect a return on their investment in me. If you are reading this story and have been doubtful about your future, call IMPACT. Community Action is here to help you and with partners like Chase Bank, the opportunities are real and life changing.