A Profile of Ms. Carmella Phillips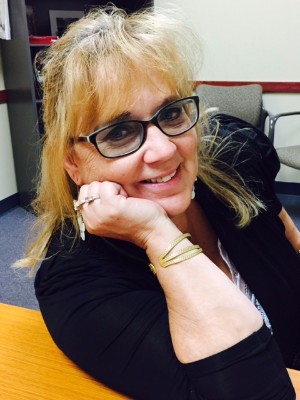 Q. Who is Carmella Phillips?
A. I provide case management support for the Empowerment Services Department at the agency that changed my life, IMPACT Community Action. I am a full-time employee with benefits; and I earn a livable wage. I am very grateful to have this opportunity to pay it forward at this time in my life.

Q. What is Carmella Philips' Story?
A. I almost don't know where to start. Twenty-five years of experience in the administrative field, a disabled child, a lifestyle that I had grown accustomed to, addiction and a bitter divorce collided and sent me sliding off the cliff. In facing some things, I realized that I had lost my self-confidence and the will to determine how I would live my life. I'd misplaced my dreams; but somehow I believed that these situations were designed for me to face life with a deeper sense of purpose and to figure out how to spend the rest of my life's currency. Before IMPACT entered my life, there was Amethyst. Amethyst is a community of recovery that offers a long-term residential treatment program for alcoholics. I completed the Amethyst program successfully; but I had become impoverished. I didn't know how to obtain resources or assistance; but sobriety awakens a clear channel in one's soul. Armed with clearly identified goals and a map of the social service world before me, I decided to move forward and to recapture my life.

Q. What happened next?
A. With so much riding on my ability to re- enter the workforce and regain independent living; I came to IMPACT just hoping to get a job through its Employment Plus Program; but I got empowered instead. Empowerment strengthens your internal and external mechanism. It's kind of hard to explain so I'll say it like this, while the Employment Plus class was developing me from the outside, the inside of me was growing stronger every day, too. Although I had an administrative background, I purposely became a sponge and absorbed as much as I could. Between the workforce development training, financial coaching, computer literacy, strategic job-searching techniques and the business clothing support (from Dress for Success), I felt inspired, uplifted and encouraged; and I believed that I could accomplish anything.
Q. What was the turning point?
A. The Employment Plus program instructors were excellent and they challenged our class to face our fears and to believe that we could conquer all. Class 55 graduated and I was ready for the world! I learned from "The Art of War," a book we read in class, to choose your battles, plan your attack and apply the techniques to overcome your enemy to be successful; or in this case, to get my life back. I had a test and now I have a testimony; but somehow, I had to prove to myself and to others that I could be productive. I was searching for employment and learned that IMPACT was hiring. I applied for a job at IMPACT five times! I wanted to work for IMPACT so badly. I imagined how wonderful it would be if I could help others at the same place that helped me! In March 2014, I was hired part-time at IMPACT as an Emergency Assistance Representative. I was so happy to have this opportunity and I worked this job as if it was my last, and I rebranded myself to accommodate my new role. I applied every technique that I learned in class. Ten months later, I was offered a full-time status in my current position! I was very grateful. I had a few more barriers to my self-sufficiency; but I was determined to find a way out of poverty.

Q. What happened next?
A. I took advantage of training opportunities IMPACT offers its staff (webinars, workshops, seminars, etc.) and set out to be the best employee that I could be. A short while later, our department experienced reorganization and I learned my current position was being dissolved. I was confident but not completely comfortable that I would remain employed. However, I was sure that I had touched lives and made a difference in the lives of others. I was offered the full-time position of case management support, and I just cried.

Q. What did this mean to you?
A. It meant that I could reduce my transportation barrier. Throughout my employment, I was either on the bus or paying the repairman for the two "hoopties" that I owned. With this new position, I was able to buy myself a "sweet ride," which means reliable, affordable transportation that is a reflection of me.

Q. what would you like others to know?
A. IMPACT gives second chances. I've seen it and I am a part of it. I pray for this organization. IMPACT believes in its results so much that it will hire people from their programs and help them to make a difference. I am a living advertisement for Empowerment Services. I tell the future Employment Plus class members that Employment Plus is an opportunity to recapture their lives and to fulfill their dreams. When people come through our doors, we don't see problems, we see potential; and I am so glad that IMPACT saw potential in me!