A Profile of Glynnis Jackson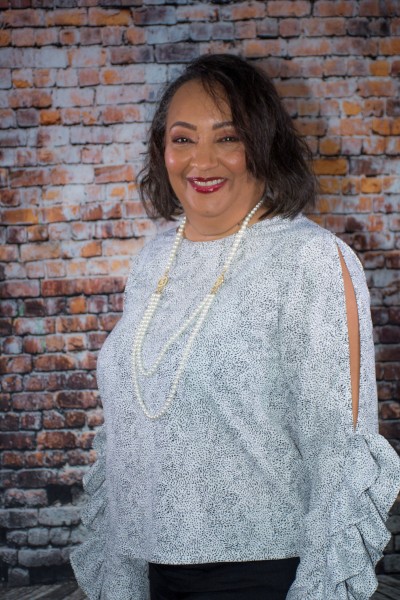 "Today, I am seated on the Board of Directors of IMPACT Community Action.  I represent the community sector of the Southeast quadrant of Franklin County.  Just a few years ago, I was seated in the Employment Plus Work Readiness class at IMPACT."  --Glynis Jackson, Employment Plus program and IMPACT Board member. 
There is a saying that, "Into each life a little rain must fall." Well, mine was a tsunami of personal issues and familial issues that affected my professional life.  I felt like I was drowning in the midst of my circumstances.  
Employment was the solution to my economic hardship; however, just getting a job does not uplift one's spirit after being knocked down by life.  I believe that IMPACT has found the formula that re-ignites the spark in the human spirit and guides people to a place of empowerment. IMPACT's Employment Plus program provided me with the reassurance that I needed to become stronger and take destiny into my own hands.  
Following graduation from Employment Plus, I had the opportunity to participate in the election process for a community sector representative to sit on IMPACT's Board of Directors.  IMPACT Community Action has a tri-partite Board comprised of public, private and community sector representatives. The community sector representative is elected by the people to represent the people. 
I thought to myself, who better to represent this community than me?  I had recently lived in poverty and strongly believed that I possessed the insight to become an advocate at the decision-making table of the same organization that helped me.  I had no idea that after competing in the democratic election process and winning, that God was preparing me for my next position.  
Today, I am employed as a trainer for the Franklin County Board of Elections where I am empowering people through civic engagement and governance.  Maxine Waters is one of the leaders who inspires me.  Following her example, I have "reclaimed my time," and servant leadership will be my focus as I continue to tell everyone about this poverty fighting agency.
 
*This story is a part of our "Life After IMPACT" Publication.