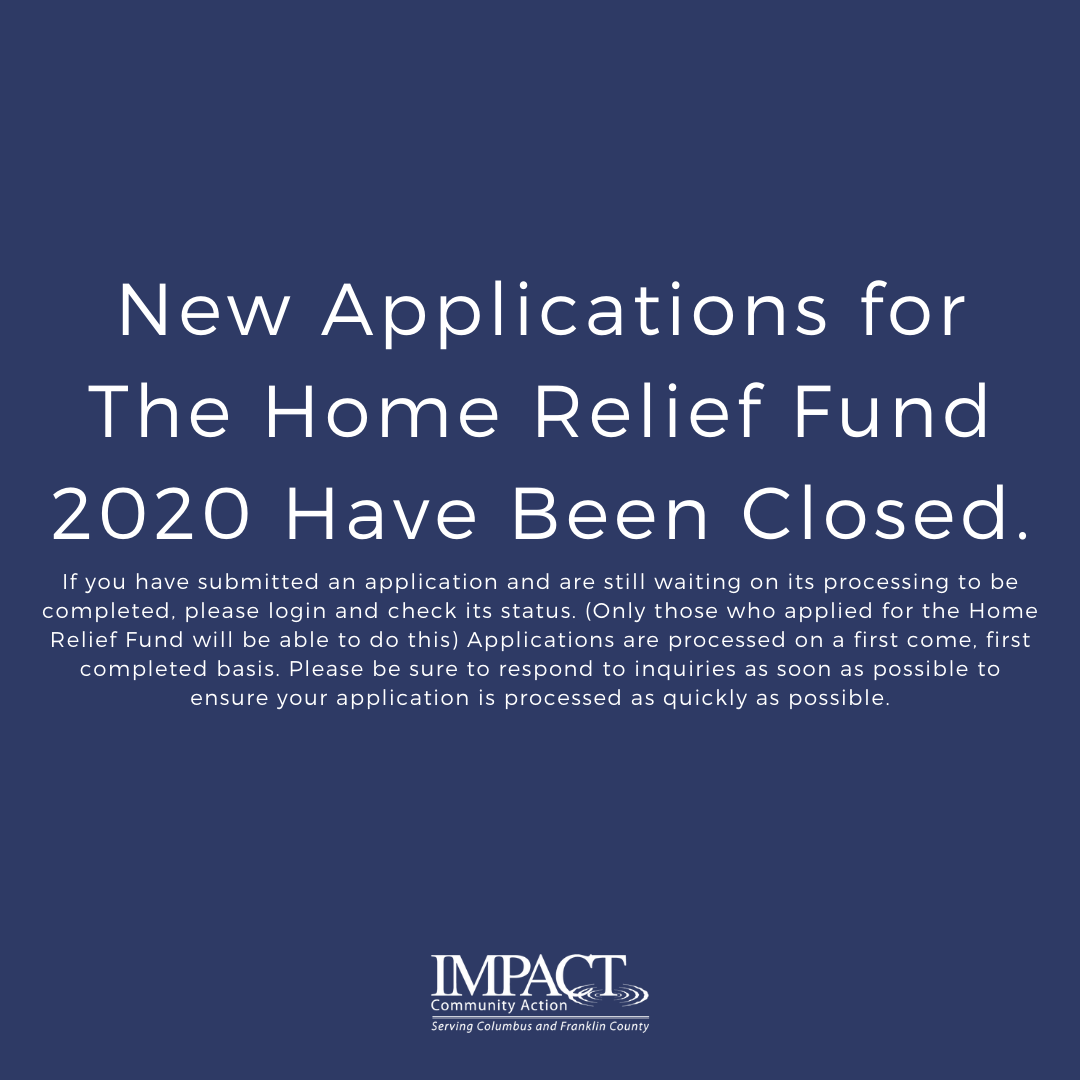 New Applications for The Home Relief Fund 2020 Have Been Closed.
IF more funds become available WE WILL contact those on the waitlist first.
If you have submitted an application and are still waiting on its processing to be completed, please login and check its status. (Only those who applied for the Home Relief Fund will be able to do this) Applications are processed on a first come, first completed basis.
Please be sure to respond to inquiries as soon as possible to ensure your application is processed as quickly as possible.
We ask that you share this information with clients you may be supporting and IMPACT will keep the community informed should additional funds become available. 
IMPACT Community Action has processed more than 5 years' worth of rental payments in less than 5 months.  The IMPACT Hope Fund and Home Relief Fund has saved thousands of Franklin County residents, keeping them safe at home during these challenging times. 
The high demand we have seen underscores the need for hardworking Americans to have access to relief as soon as possible.  We continue to work diligently to process applications, gather needed supportive documentation in an effort to support eligible neighbors to participate and get the resources they need until the funds are fully exhausted.
Support the Home Fund: Click to Learn More and Donate (Coming Soon)