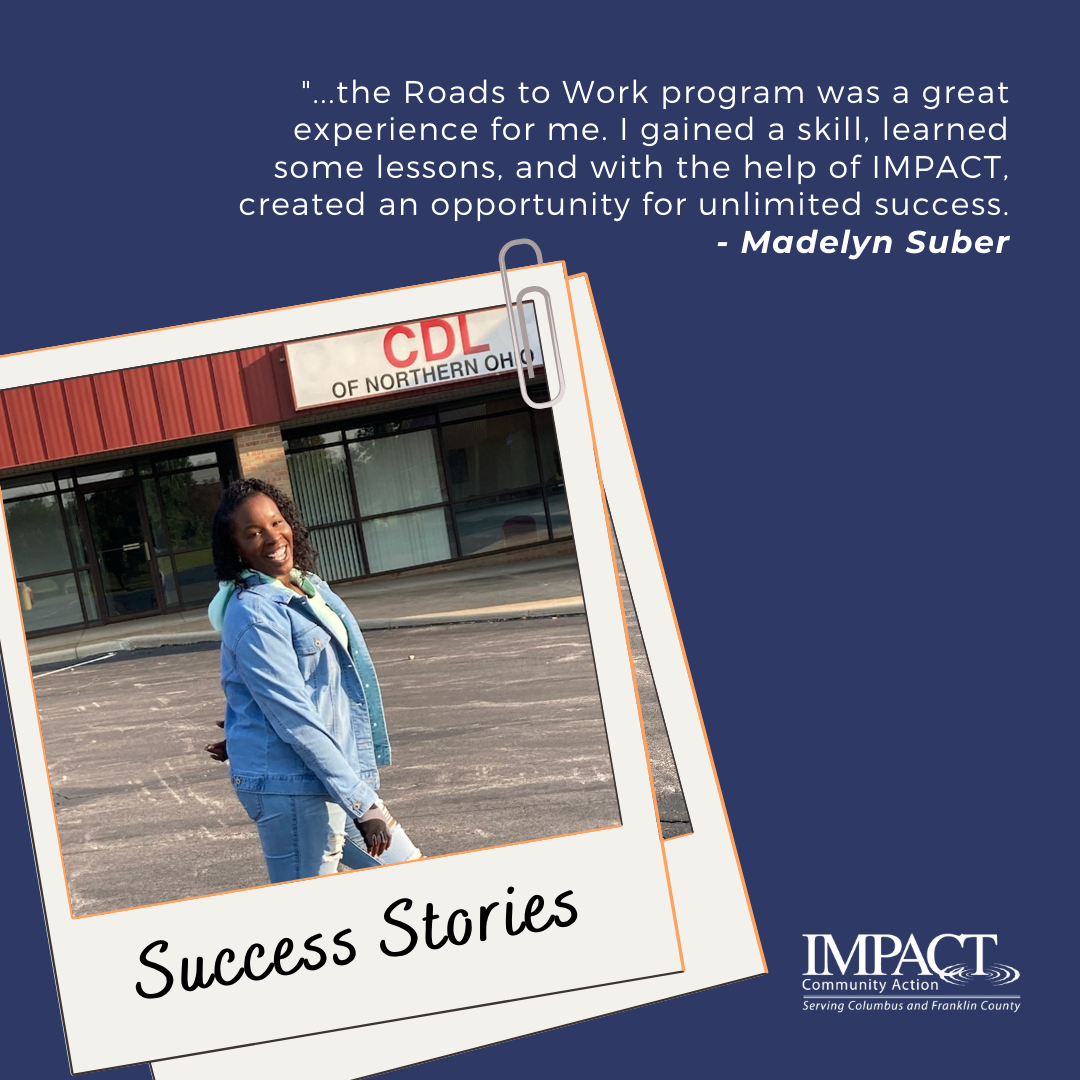 I have been considering a career change for the last few years. I have been working in the Food and Hospitality industry for many years.  With limited education and several barriers to employment, I had no hope in sight. I always knew that continuing my education or even obtaining a skill, would help me elevate my quality of life. I never imagined that IMPACT would play a key role in the journey to achieving my goals. 
I have had a relationship with IMPACT since they were in the building at 700 Bryden Road. I have utilized their various programs for utility assistance. Although I have always appreciated the help, it was an embarrassing and dismal experience. When I walked into Mr. Brock's office on Thursday, August 6, 2020, I felt a sense of accomplishment. That meeting signified a pivotal change in my life, not only financially, but psychologically. The act of making a change is daunting to most, and especially for me. I was stuck in a cycle and I didn't know how I was going to get out of it. The one thing that I did know was that I was not going to accept defeat. 
Along with the Commercial Driving training, I have also begun the work of changing my thinking and becoming proactive as it pertains to be a better me. The soft skills portion of the Roads to Work program helped tremendously. The connections I made at Capital Transportation Academy have proved invaluable. Even after gaining employment a week after obtaining my CDL, I was able to go back to the academy for further instruction and mentoring. 
All in all, the Roads to Work program was a great experience for me. I gained a skill, learned some lessons, and with the help of IMPACT, created an opportunity for unlimited success. 
- Madelyn