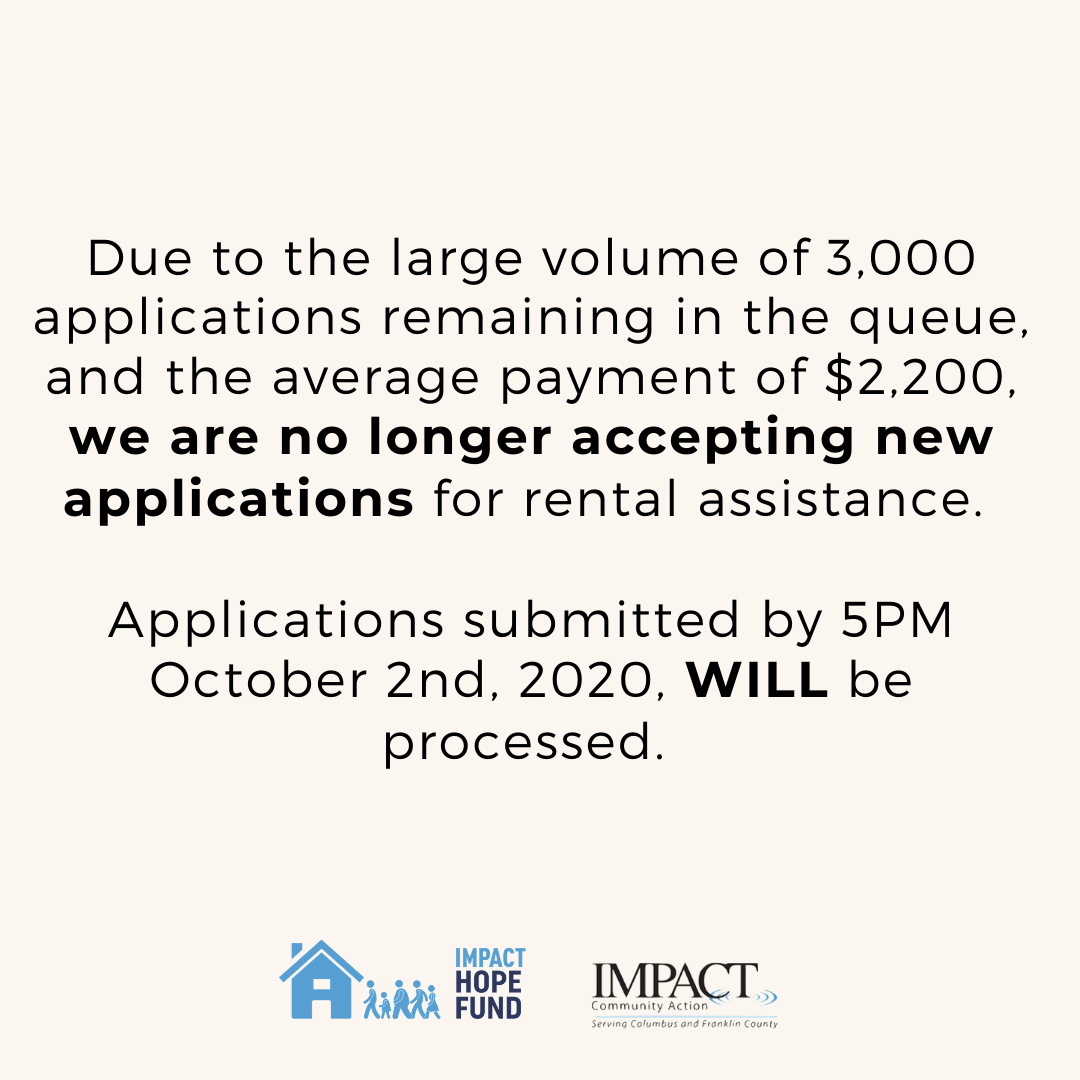 Thank you to the City of Columbus and our 20+ local partners for helping make the IMPACT HOPE Fund possible. We have been able to successfully assist 1,600 residents and have distributed  more than $3.5 million to keep people safe in their homes. 
We currently have 3,000 applications in our queue that our team and partners are working diligently to process. At this time, we are no longer accepting any new applications for rental or mortgage assistance. Please note: if you submitted your application by 5 pm on October 2nd, your application will be processed as promptly as possible.
Our team is also working to support people at risk of losing electricity—making families with youth at homeschooling a top priority. We will use other funding sources to cover the additional $800K that will be required to assist these clients.