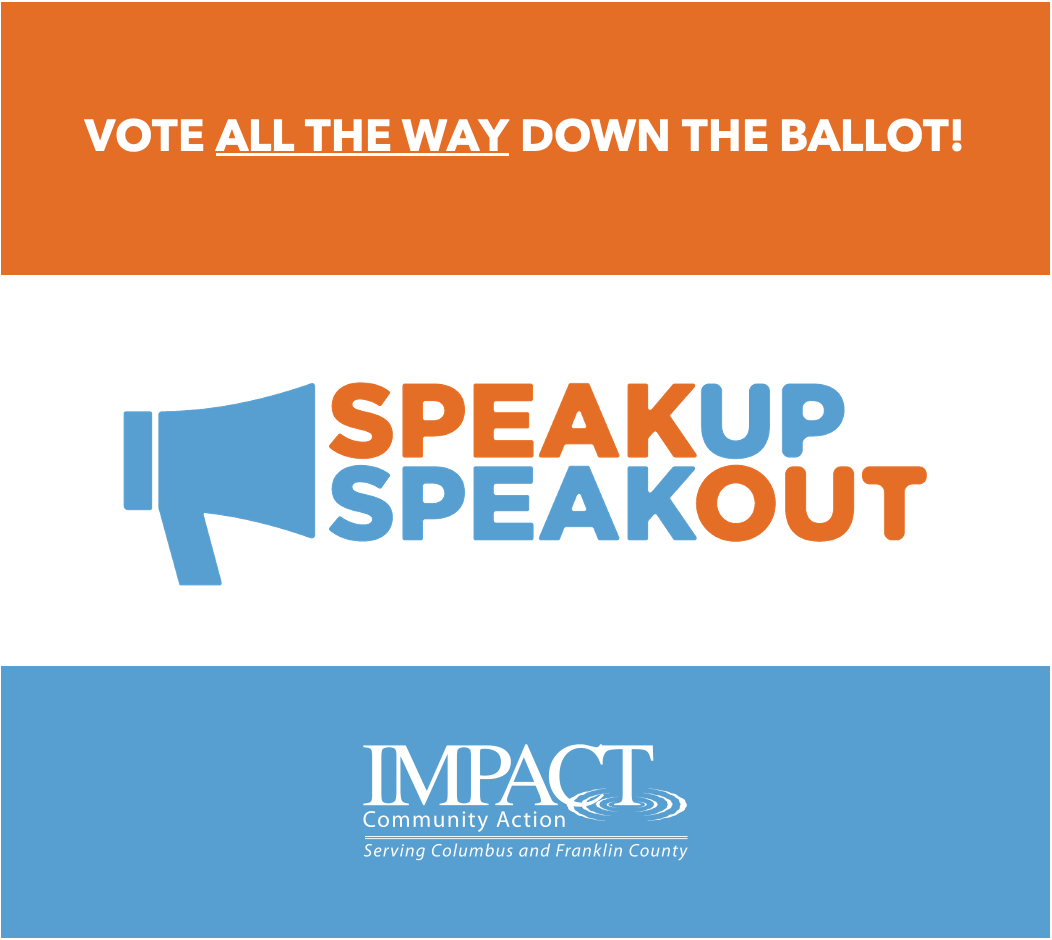 ---
Download the Speak Up and Speak Out Toolkit HERE
---
One of the things that this pandemic has taught us is that elections have consequences. So while we're all focusing on doing what we can to stay safe and healthy, and helping to make sure that those around us stay safe and healthy, we also have our eye on Election Day.
The federal response to this crisis has been a mix of incompetent and negligent from the very beginning, but many state and local elected officials have stepped up and provided the kind of effective leadership we all need to get through this. That got us thinking about the importance of local, down-ballot races. The presidential contest understandably grabs a lot of the media's attention, but local elections have a huge impact on our daily lives.
COVID19, and What It's Taught Us About Local Politics
Many (though certainly not all) governors from both parties, have received high marks for what they've done to combat the pandemic. Mayors also have played an essential role in figuring out how to keep their communities safe. And all around the country, as schools have closed, many for the rest of the year, local elected school boards are working with superintendents and other officials to guide teachers, students, and students' families through this unprecedented time. The examples of effective local leadership,  both Dems and Republicans alike, go on and on. Local leaders all over America have been making difficult decisions every day, decisions that have undoubtedly saved many lives.
The Importance of Local Government
Crises reveal things about people and government that we might not have noticed otherwise. But the truth is that it's been clear for a while how important down ballot races are to how we go about our day-to-day lives.
We get updates every day on what our senators and congress people are doing in Washington, DC, but how often do you hear about what your state legislature  is up to? The truth is that state legislatures, compared to Congress, are very productive. Every year they pass bills that have a huge influence over what you can and can't do where you live.
The truth is that a lot of the things we have to deal with every day are decided at the local level:
A good portion of our local taxes goes to fund education, and local school boards have a big say in how that money gets spent.

If you're tired of driving into potholes on your commute to work in the city, and you start to wonder why you can't take a bus or a train instead, you should talk to your mayor.

Mayors, more so than most national governments, are also leaders in the fight against climate change. Want your city to go carbon-neutral? You know who to call.

Local prosecutors are the single most powerful people in the criminal justice system when it comes to deciding who goes to jail or prison and who doesn't.
And that's just a few examples. Most of the things that impact all of our daily lives happen on a local level and are influenced by local politics, but because we are bombarded by ignorant POTUS tweets and national stories every moment of every day, we get distracted thinking nationally, not locally. It's time for that to change.
Check your registration to vote!
Vote ALL the way down the ballot!!
---
Who's Shaping Our Community?  

Likes don't equal votes.  There are some really important elections happening in November—but because it's a presidential election year, you might not be hearing about them. Stay woke: The presidential campaign is really important. But local races often have an even bigger impact on OUR day-to-day lives.

This year we can make a change in our Franklin County  prosecutor. Do you know who your prosecutor is and what they do? Prosecutors play a huge and influential role in the criminal justice system, but most of us don't really know much about them. Think about why your thoughts of not voting will have an impact on how you live and move in your community!

Here are five big reasons you should be paying attention to the race for Franklin County prosecutor.
1. Prosecutors determine how and whether to charge someone with a crime.
​​​​​​​

After someone has been arrested, prosecutors (also known as district attorneys in some jurisdictions) determine which crime to charge that person with, or whether to charge them at all.
2. They have a lot of power when it comes to setting bail.
I have made my opinions know about money bail. Most people in jail are there only because they can't afford to pay bail, turning "innocent until proven guilty" into something more like "guilty until proven wealthy." Prosecutors can change that. Here's

one model

of how we can actually stop using money bail.
3. Prosecutors control the plea-bargaining process.
Controlling the

plea-bargaining process

might not seem like too much of a big deal, until you find out that something like

97% of federal and state cases

are settled that way—which means that most of the time, prosecutors, rather than judges or juries, are deciding someone's guilt.  That's a lot of power for any one person to wield.
4. Will Franklin County load up its new prison with Black bodies? Why is the U.S. the most incarcerated population in the world?
Decades of "tough on crime" policies have resulted in powerful prosecutors expanding mass incarceration (a failed, racist policy that

doesn't make us safer

). If we want to end mass incarceration and invest in our communities instead, there's one big thing we can start doing right now: Elect reform-minded prosecutors. Prosecutors can decline to prosecute or recommend alternatives to incarceration, like putting individuals in diversion or treatment programs.
5. Show them with your vote that you care about how our criminal justice system is run.
Y

es,

p

rosecutors are powerful

and, yes, they often tend to wield this power out of the public eye.

But we have an election in Franklin County.  And if we want the system to change, then we need to get out there and vote for

r

eform-minded prosecutors

.
Who is up for election in Franklin County?
For Your Knowledge:
There are more than 2,400 elected prosecutors in this country, and only 1% are

women of color

(14 states have no elected prosecutors of color at all).

If you are saying to yourself that the overwhelming majority of prosecutors are white, male, and have traditionally been unconcerned about facing any opposition on Election Day might result in a criminal justice system that's biased against people of color…then let's work to

change this

.  

In Franklin County Issue 24 is on the ballot to support ADAMH and mental health. We can't say we need mental health services and not recognize the link between incarceration and biased police brutality.  To end our mass incarceration crisis, we need prosecutors who will choose not to charge people for minor offenses. Who will decide to send people to diversion programs instead of prison. (If just 10% of eligible people were sent to treatment instead of prison, it'd save

$4.8 billion

 - that's $ we can use to strengthen our communities.).