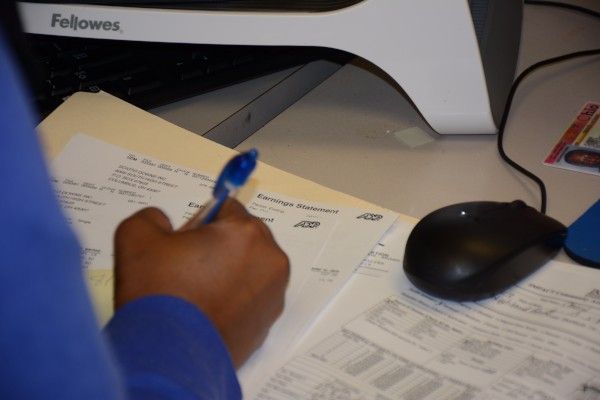 IMPACT Community Action's Emergency Assistance Department is offering Central Ohioans walk- in access to the Home Energy Assistance Program/ Summer Crisis Program (SCP).  As forecasters predict temperatures soaring into the 90's, the Home Energy Assistance Program / Summer Crisis Program is just in time to provide assistance with costly electric bills, repair, fans and air conditioners.
The Summer Crisis Program (SCP) began July 1, 2019 and ends August 31, 2019. IMPACT's Emergency Assistance Department will accept "walk-ins" through July 12 to accommodate the influx of customers applying for the program.
Customers may "walk – in" Monday through Friday beginning at 8:00 a.m. and at 1:00 p.m. Monday through Wednesday.  Customers may also schedule an appointment by calling 1.866.747.1038.
The SCP provides eligible households one-time assistance paying an electric bill, an air conditioner / fan or assistance paying for central air conditioning repairs. The Summer Crisis Program assists low-income households with an older household member (60 years or older), or households that can provide physician documentation that cooling assistance is needed for a household member's health. Conditions can include lung disease, Chronic Obstructive Pulmonary Disease, or asthma.
Eligible households can receive up to $300 if they are a customer of a regulated utility, or $500 if they are a customer of unregulated utilities such as electric cooperatives and municipal utilities. The assistance is applied to their utility bill or applied to central air conditioning repair costs. Ohioans must have a gross income at or below 175 percent of the federal poverty guidelines to qualify for assistance. For a family of four the annual income must be at or below $43,050.
Households previously or currently enrolled in the Percentage of Income Payment Plan Plus Program (PIPP Plus) are not eligible for bill payment assistance through the program, but are encouraged to work with IMPACT to identify other opportunities for assistance.
Customers need to bring copies of the following documents to their appointment:
a copy of their energy bill,
a list of all household members and proof of income for the last 30 days for each member
proof of citizenship or legal residency, and
physician documentation that a household member has a medical condition, cooling assistance is needed for a household member's health (if there isn't a household member over the age of 60).
For more information about the features of the Summer Crisis Program locally, contact IMPACT Community Action at 614.252.2799. Additional information can also be found at www.energyhelp.ohio.gov or by calling (800) 282-0880. To learn more about IMPACT Community Action visit: www.impactca.org.