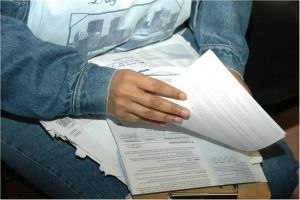 IMPACT Community Action's Emergency Assistance Department will launch the Home Energy Assistance Program's Winter Crisis Program (Heap/WCP) Thursday, November 1, 2018. The Home Energy Assistance Winter Crisis Program provides income-eligible Ohioans heating assistance if they are disconnected from their heating source, threatened with disconnection, or if they have less than 25 percent supply of bulk fuel. The program runs from November 1, 2018, until March 31, 2019.
"Working with IMPACT Community Action, we're helping Ohioans manage their energy costs this winter," said David Goodman, director of the Ohio Development Services Agency. More than 15,000 families in Franklin County were assisted through the Home Energy Assistance Winter Crisis Program last year. From November 2017 through March 2018, more than 97,816 Ohioans were helped through this program statewide.
In order to meet the emerging needs of the community, IMPACT's Emergency Assistance Department will offer two (2) daily "walk-in" options through Friday, November 16. "This will help to eliminate lines and decrease wait times," said Latisha Chastang Emergency Assistance Director. By creating flexible opportunities for customers to gain access to the services, we will assist the most vulnerable households as expeditiously as we can."
Beginning Thursday, November 1, customers may "walk-in" at IMPACT's Headquarters at 700 Bryden Road, Columbus, Ohio 43215.

The "walk-in" dates are:
November 1-2
November 5-9 
November 12-16 
 The "walk-in" schedule will begin at:
8 a.m. on Mondays through Fridays, and
1 p.m. on Mondays through Wednesdays
Individuals interested in receiving Winter Crisis Program assistance must apply for assistance on site. Customers must bring the following items to their appointment:
1.    Proof of Citizenship (i.e., birth certificate, voter registration card, etc.)
2.    Valid, government-issued photo identification (i.e., a driver's license)
3.    Social Security cards for everyone in the household
4.    Proof of income* for the past 90 days for household residents age 18 and older
5.    Current gas and electric bills
To qualify for the Winter Crisis Program, a household must be threatened with disconnection, have been disconnected or have less than a 25 percent supply of bulk fuel. The household must also have a gross income at or below 175 percent of the federal poverty level. For a family of four, the annual income must be at or below $43,925.
Households with more than 8 members should add $7,560 to the yearly income or $630 to the 30-day income for each additional member.
Franklin County residents can call the IVR at (866) 747-1040, Monday through Friday (hearing impaired customers may dial 711 for assistance or visit http://development.ohio.gov/is/is_heapwinter.htm for more information about the Winter Crisis Program.
IMPACT Community Action is one 48 Community Action Agencies in Ohio and one of 1,100 Community Action Agencies nationwide that provides various programs and services to help move families and individuals from crisis to stability and from stability to empowerment and from empowerment to self-sufficiency.  Each year, IMPACT Community Action serves more than 20,000 low-income families and individuals in Columbus and Franklin County.  For more information about the WCP and other IMPACT programs, please call 614.252.2799.