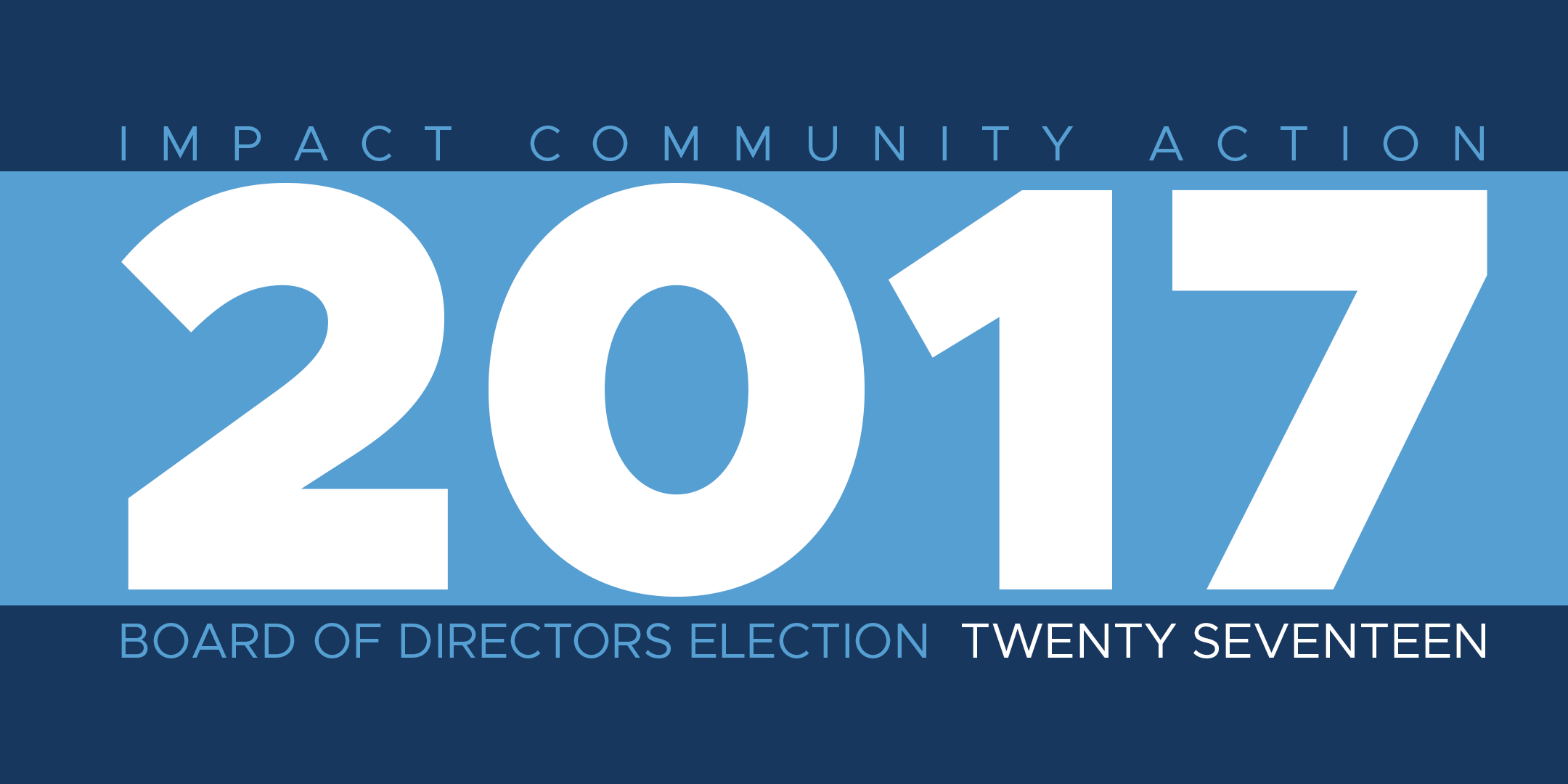 IMPACT Community Action will hold a Governing Board Election on Tuesday, March 28, 2017, to fill three (3) vacancies on its Board of Directors. The election will be held at IMPACT Community Action, 700 Bryden Road, in Columbus, 43215.
Candidates for the three Board openings will represent the low- income sector in the following geographical areas in Columbus and Franklin County: Near East (Bexley, Driving Park, King Lincoln, Livingston, Old Towne East and Whitehall), Northeast (Gahanna, New Albany, Somerset, Reynoldsburg and Westerville) and Southwest (Galloway, Grove City and Lincoln Village) communities.
Low-income Board Member candidates must meet the following criteria:
1. Must be a low-income resident (200% of federal poverty level or below) or be a
service provider for low-income residents in the geographical area (zip codes)
that he/she wishes to represent (see map)
2. Must be a legal resident of the United States
3. Must be at least 18 years of age at the time of nomination
4. Must be nominated by 10 or more self-proclaimed residents of the geographical
area/zip code that he/she wishes to represent
5. Must not be an employee of an organization that could present a conflict of
interest with IMPACT Community Action, as determined by its Board of Directors
Board candidates may retrieve nomination forms on Mondays through Fridays from 8:00 a.m. until 5:00 p.m. at IMPACT Community Action, 700 Bryden Road or they may download nomination forms from the website www.impactca.org/who_we_are/.
Nominations packets must be returned to IMPACT Community Action no later than Friday, March 17, 2017 at 5 p.m.
Board candidates will be announced on Tuesday, March 21, 2017.
All voters must be Franklin County residents and sign a declaration that states they meet the definition of low-income, as established by federal poverty guidelines.
For more information about the Low-Income Board Representative Election Process or about other IMPACT Community Action programs and services, visit www.impactca.org or call 614.252.2799.