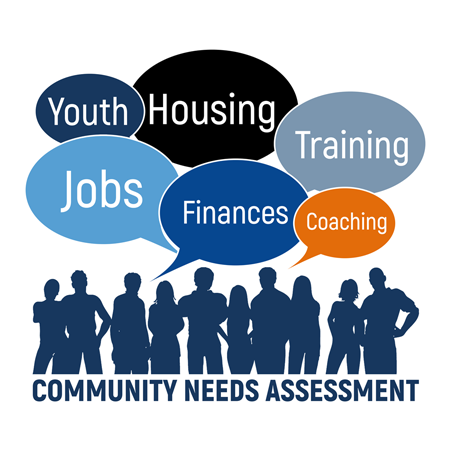 IMPACT Community Action is pleased to provide the results from the 2018-2019 Community Needs Assessment:  
---
Every two years, IMPACT Community Action conducts a Community Needs Assessment to survey a cross-section of Columbus and Franklin County residents.  The purpose of this Community Needs Assessment is to identify areas in which IMPACT can improve existing programs and services and/or create new programs and service offerings, based on feedback from the community.  
IMPACT developed five unique survey questionnaires that were administered to the following stakeholders: 1) Community Partners, 2) Community Residents, 3) Community Representatives (i.e., elected officials and community leaders), 4) Businesses and Vendors, and 5) Funders, Donors, and Volunteers.
The Community Needs Assessment process included the following:
Data Collection: July 1 through October 31, 2017
Data Analysis: November 1 through December 1, 2017
Report Preparation: The week of December 4, 2017
Internal Review of Final Report: December 11-13, 2017
Approval and Adoption by IMPACT's Board of Directors: December 14, 2017
Results from the Community Needs Assessment will allow IMPACT to identify emerging trends and other opportunities that address the needs of low-income families and individuals.  Additionally, results from the Community Needs Assessment will shape our design and delivery of specific programs and services to address those emerging trends and opportunities.  
---
Additional Documents