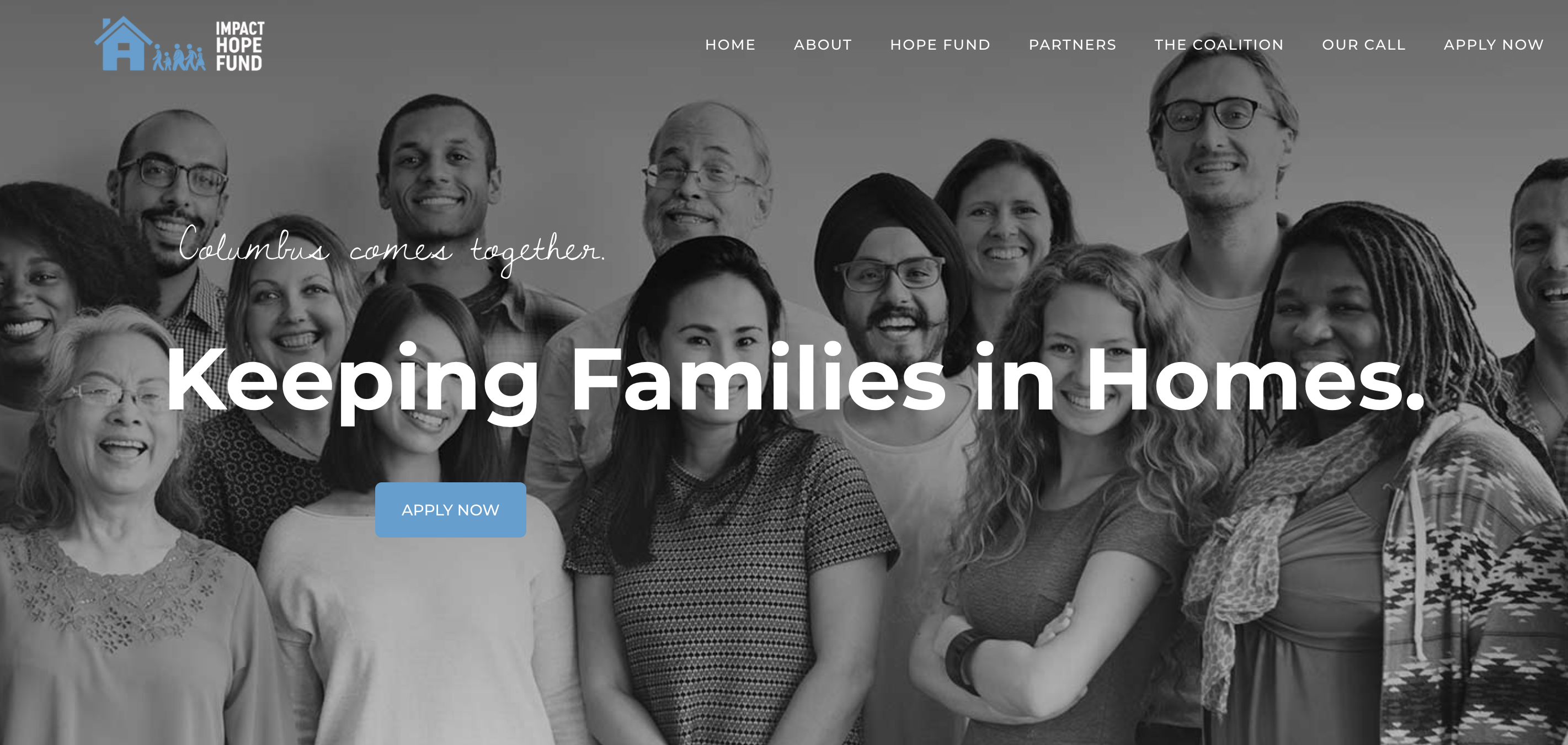 The need for rent assistance in Franklin County is extremely high and fortunately we have over $27M the resources to meet the need; however, we are currently processing 1500 existing applications.  
As of Monday April 5th thru Sunday, April 18th, our portal at  https://apply.impacthopefund.org will only be verifying eligibility of new applicants.  Once applicants are verified as eligible they will receive a communication that they have been placed on a wait list.  
Being placed on a waiting list does not guarantee approval for rental assistance.  It means that the applicant has passed the basic eligibility requirements to be considered to receive assistance once your name has reached the top of the waiting list.
Once we have moved through previous applications we have received, IMPACT's rental assistance team will send additional communication with necessary application requirements. 
Applicants who have been placed on the waiting list are encouraged to inform IMPACT rental assistance office immediately if your application information changes (such as contact information, income, and household members). In the case that our rental team sends a notice that is returned, or if application information is out of date (ex: 30 days proof of income vs. 90 days that is now needed), we will make two additional attempts, and contact the landlord/property manager listed on the applicant's information before terminating them from the waiting list.  
Please check IMPACT website for updates about on-line portal application opening.  IMPACT has limited scheduling for rental assistance appointments via our supportive services appointment line 614-964-2906.  This line is automated for scheduling and cannot answer application status questions.  
If a client has already submitted their application and has a question about the status, they should complete the following steps:
What is the status of my/my client's application? 
·      The client must login to their application portal at apply.impacthopefund.org
·      Check the status of the application in the Status column
·      Print or email a copy of the Pre-Qualification Letter for proof of application
·       Check the Messages tab for communication from the processor to see if anything else is required.
. The IMPACT Hope Fund will resume with rental assistance applications for eligible residents at 200% FPL on April 19th.
TO VERIFY ELIGIBILITY: CLICK HERE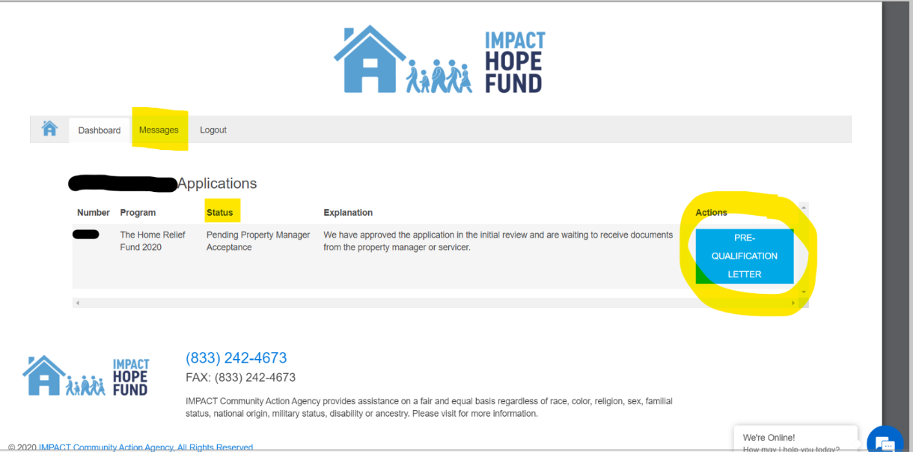 ---
---