IMPACT's Emergency Assistance staff is bringing their services to you! 
The IMPACT ConnecTour is a chance for IMPACT to connect with potential customers in the community they live in.
Services Provided:
Sign up for utility bill assistance or other Emergency Assistance program
Energy Bill Education (PIPP Plus)
Referrals for other IMPACT Services
Potential Customers Must Bring:
Proof of citizenship or legal residence for all household members
Valid Driver's License/Photo I.D.
Social Security cards (or printouts) for all in the household, regardless of age
Copy of your lease, if your services are off and/or being transferred
---
Current Schedule
IMPACT ConnecTour (For Ohio Health Patients Only)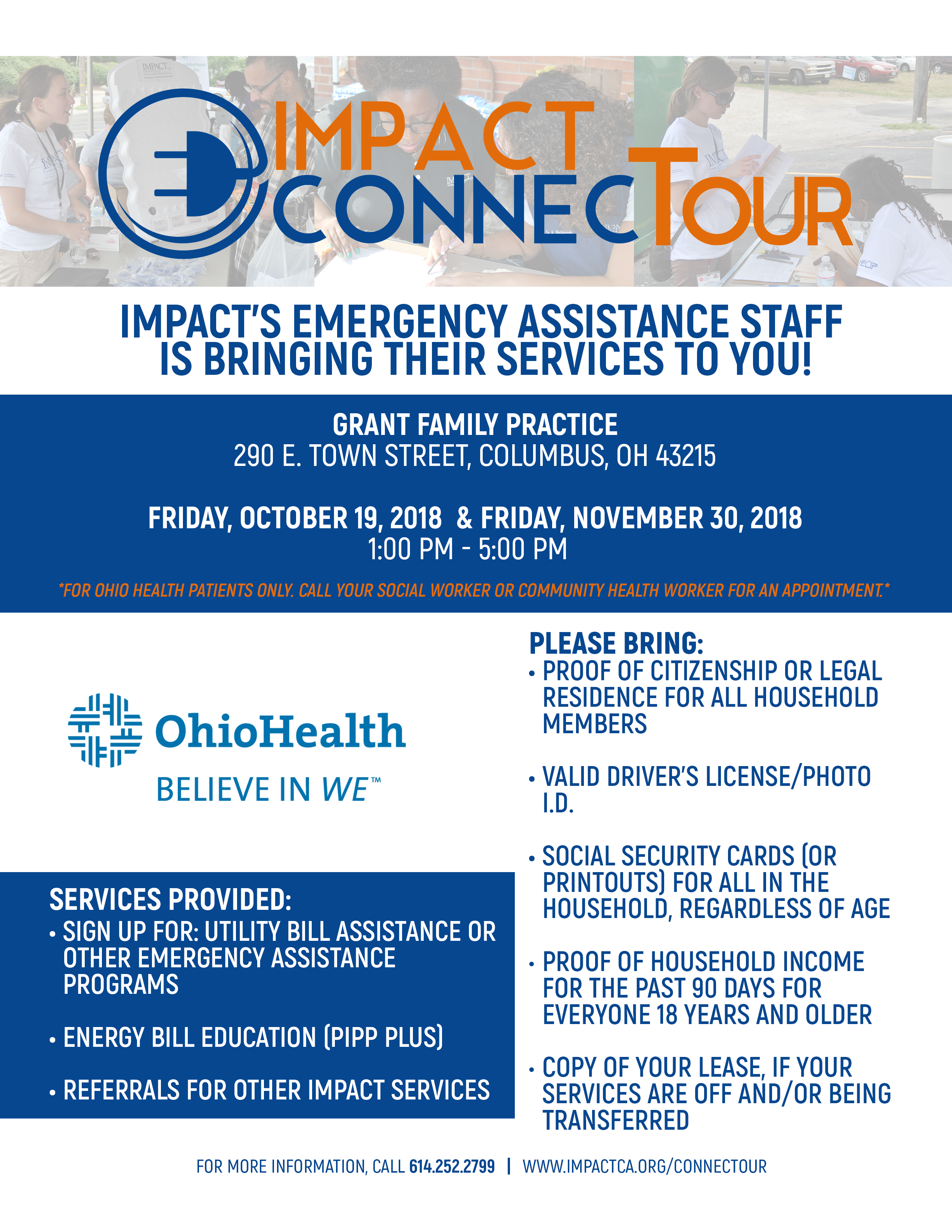 ***FOR OHIO HEALTH PATIENTS ONLY***
Call your social worker or community health worker for an appointment
---
We are looking for more organizations and events to host us!
All you need to have for the IMPACT ConnecTour to come to you is:
Room enough to set up classroom to educate customers
Have a waiting room
Have a semi-private space to work on applications
Wi-Fi
For more information on how to host the ConnectTour, call 614.252.2799