Executive Staff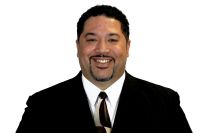 Bo Chilton is the CEO of IMPACT Community Action, one of the leading human service agencies fighting poverty in Franklin County. With an annual operating budget of $10 million dollars and agency budget of $51 million, a staff of 103 employees who serve over 25,000 customers annually, IMPACT is on the frontline of the war on poverty and is dedicated to fighting poverty by providing hope-inspiring help and real opportunities for self – sufficiency.
Bo states that the scripture, "to those whom much is given, much is required," serves as a guiding principle for his life. Bo's passion for empowering people and building community is reflected in his work as the Chair of the Ohio Urban Resources System (OURS) and board service to the Workforce Development Board of Central Ohio, the Ohio Community Development Corporation (CDC), Homeport, and the African American Leadership Academy.
Born in Springfield, Ohio, Bo graduated from Wright State University where he earned a Bachelor of Arts degree in English and a Master of Education in secondary teaching. He also earned a second Master's degree in Higher Education from the Ohio State University. Bo is a member of Alpha Phi Alpha Fraternity Inc and a proud member of The Merry Makers Club, Inc. where he serves on the Education Foundation and Social Committee.
His career background includes serving as a middle school and high school teacher in Springfield City Schools, Assistant Director of Career Services at Otterbein College, Academic Counselor and Technology Coordinator for the Arts and Sciences Dept. at the Ohio State University, Legislative Analyst for Columbus City Council, Director of African American Male Initiatives at the Columbus Urban League, and a veteran of the Army Reserves.
Bo and his wife, Audrey are the proud parents of Brandon and Sydney Chilton.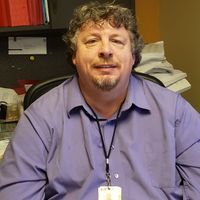 Rob Thoroughman, CPA is an experienced finance, business and accounting management professional with proven success in both large and small for-profit companies, medical and non-profit organizations. His 15 years of for-profit experience ranges from accounting for paper manufacturing, machine tool manufacturing, jet engine components to transportation. His 16 years of non-profit experience comes from work at medical practices, educational organizations and human services organization. He has a passion for revamping old processes and building new efficient ones. He uses his manufacturing and for-profit experience to increase effectiveness and efficiency in the non-profit world. His skills in establishing internal controls is well documented. He is well-versed in implementing and launching new software and has extensive expertise in developing and monitoring productive and efficient human resource policies.
Robert graduated from Morehead State University in Morehead, Kentucky. He holds degrees in both accounting and real estate. He has studied for his MBA with American Public University. He currently holds a CPA certificate and is a member of Institute of Management Accountants, Business and Health Administration Association, Accounting and Finance Professionals, Business Control for Finance/Controller/Controlling/Management Accountant Accounting Professionals.
Robert has consulted with medical practices in Ohio and Florida to increase productivity, efficiency and cost cutting. He previously held positions as cost accountant, plant accountant, corporate controller, Chief Financial Officer and Finance director. He has managed operations, human resources and IT functions.
Robert splits his time between Columbus and Cincinnati. He has been with his wife, Toni, for 23 years and has four adult children. When he is not working he loves traveling, cooking, gardening, spending time with family and hanging out with their five cats and dog Al.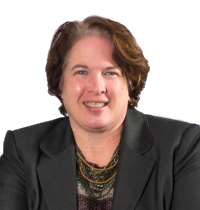 Beth Urban has over 25 years of experience in non-profit organizations. She joined IMPACT as the Chief Operating Officer in 2017. Prior to this, she was Director of Education at the Homeless Families Foundation. She previously served as the interim CEO at Communities in School of Central Ohio and the Executive Director oat the American Community Gardening Association.
Beth holds a B.S. in Psychology and Social Work from Defiance College and an M.S. degree in City and Regional Planning from The Ohio State University, where she has also served as an adjunct faculty member teaching master's level students.
---
Senior Staff
Our Senior Management Team is comprised of a cross-section of talent within our agency. It maintains a strong commitment to serving our community, promoting this agency's mission and vision, and growing and developing our staff.
Michelle Batt, SHRM-CP/PHR

Director of Human Resources

Latisha Chastang, CPFC

Director of Emergency Assistance

Chiquita Gardner

Director of Energy Efficiency and Housing

Jo'el Thomas Jones

Director of Empowerment Services

Kenneth L. Wright, PMP

Director of Research and Planning

Kay Wilson

Director of Strategic Initiatives and Development

Andrea Morrow

Director of Youth Services