Executive Staff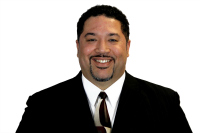 Robert "Bo" Chilton
Robert "Bo" Chilton subscribes to a guiding principle of "to those whom much is given, much is required." His passion for empowering people and building a sense of community is reflected in his work as CEO of IMPACT Community Action; chair of the Human Service Chamber; program coordinator for the African American Leadership Academy; and board member for Learn4Life, Central Ohio Workforce Investment Corporation (COWIC), the Ohio Association of Community Action Agencies, and Urban Resurrection Development Corporation.
Originally from Springfield, OH, Bo graduated from Wright State University where he earned a Bachelor of Arts degree in English and a Master of Education degree in secondary teaching. He also earned a second master's degree in higher education from The Ohio State University. Bo is a member of Mt. Olivet Baptist Church.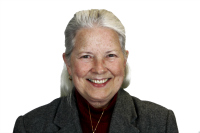 Sue Petersen
Sue Petersen, CPA, CGMA, has been a financial professional since 1986 and in the nonprofit arena since 2001. She joined IMPACT Community Action as chief financial officer in 2007. Prior to this, she was the finance director for Columbus AIDS Task Force. Previously, she worked in public accounting and taught at Columbus State Community College as an adjunct professor.
In addition to being a CPA, Sue is a registered nurse and worked actively in that profession from 1975-86. She is an active member of the Ohio Society of Certified Public Accountants and the American Institute of Certified Public Accountants. Sue has three adult children and one grandchild.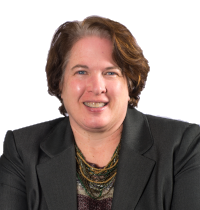 Beth Urban
Beth Urban has over 25 years of experience in non-profit organizations. She joined IMPACT as the Chief Operating Officer in 2017. Prior to this, she was Director of Education at the Homeless Families Foundation. She previously served as the interim CEO at Communities in School of Central Ohio and the Executive Director oat the American Community Gardening Association.
Beth holds a B.S. in Psychology and Social Work from Defiance College and an M.S. degree in City and Regional Planning from The Ohio State University, where she has also served as an adjunct faculty member teaching master's level students.
---
Senior Staff
Our Senior Management Team is comprised of a cross-section of talent within our agency. It maintains a strong commitment to serving our community, promoting this agency's mission and vision, and growing and developing our staff.
Michelle Batt

Director of Human Resources

Carmen Allen

Community Relations Manager

Latisha Chastang, CPFC

Director of Emergency Assistance

Chiquita Gardner

Director of Energy Efficiency and Housing

Amber J. Scott, CPRW

Director of Empowerment Services

Kenneth L. Wright, PMP

Director of Research and Planning

Kay Wilson

Director of Strategic Initiatives and Development