Our Mission
IMPACT Community Action's mission is "to fight poverty by providing hope-inspiring help and real opportunities for self-sufficiency."
IMPACT's call to action is the "ripple effect" -- the repercussions of an event or situation experienced far beyond its immediate location. Moreover, IMPACT's brand identity was inspired by the following quote from Senator Robert F. Kennedy ...
"Each time a man stands up for an ideal, or acts to improve the lot of others, or strikes out against injustice, he sends forth a tiny ripple of hope, and crossing each other from a million different centers of energy and daring, those ripples build a current which can sweep down the mightiest walls of oppression and resistance."
---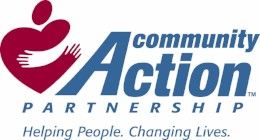 About Community Action
Community Action was founded in 1964 by President Lyndon Johnson's Vision for A Great Society that ushered in Civil Rights reform, Economic Opportunities for all citizens and began the War on Poverty.
IMPACT Community Action is one of 48 Community Action Agencies in Ohio and more than 1,100 nationally that is on the front line in the War on Poverty.
IMPACT's programs and services have evolved with the times, however the agency's core philosophy toward addressing poverty conditions in our community remains unchanged. Despite the common the perception that "anti-poverty" agencies merely give handouts and reinforce the entitlement mentality, IMPACT focuses its efforts and resources to move people from crisis to stability, from stability to empowerment, and from empowerment to self-sufficiency.
The following parable is a common refrain within our organization, "if you give a man fish, he will eat for a day; but if you teach him to fish, he will eat for a lifetime."