Board of Directors
IMPACT has a tripartite board made up of three equal numbers of private sector, public sector and democratically-elected low-income representatives. The Governing Board members are responsible for policy, governance, and strategic oversight of IMPACT Community Action. As such, each board member has a fiduciary responsibility to the organization to ensure it is managed properly and has sufficient resources to deliver programs and services effectively to low-income residents of Franklin County. The Chief Executive Officer of IMPACT Community Action reports to the Governing Board Members.
The Advisory Board members support the work of the Governing Board by serving on one of the Governing Board subcommittees. The role of an advisory board member is to provide additional insight, expertise and advocacy in shaping the programs and services of IMPACT Community Action. Advisory Board members will work directly with Governing Board members and staff to ensure that IMPACT Community Action remains fiscally sound, is well managed, and continues to provide relevant and effective programs and services.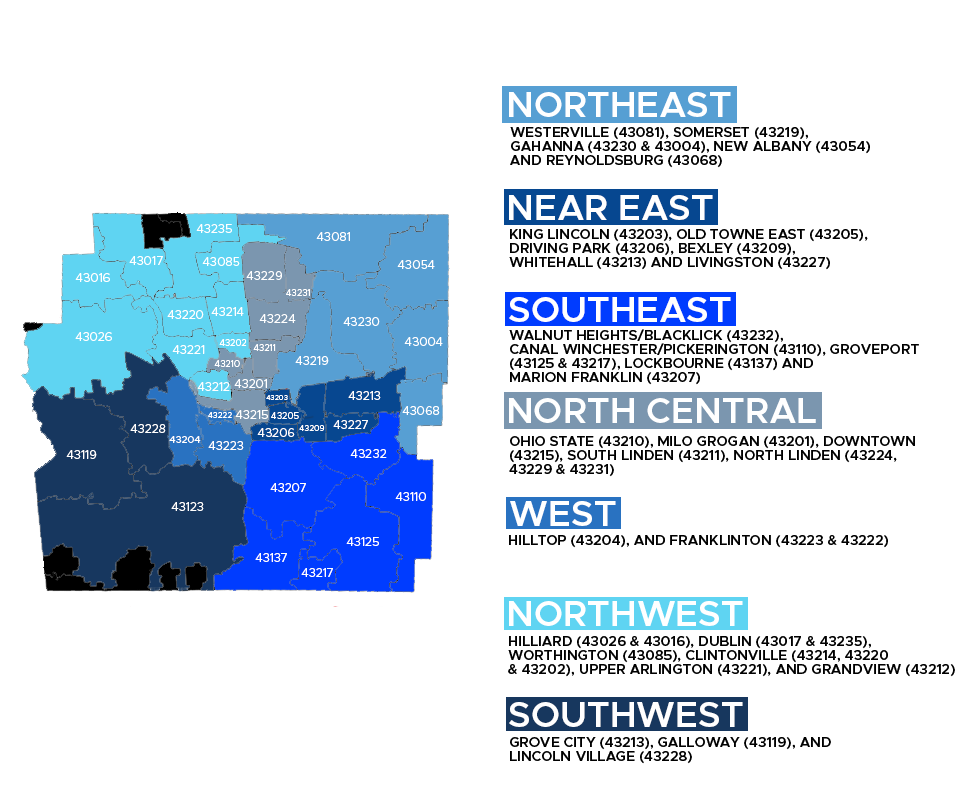 ---
Community Sector Board Members

Pastor Dalyn L. Dunn
Ms. Maude Hill
Ms. Glynis Jackson
Ms. Pamela D. Palmer
Mr. Lamar Peoples II
Ms. Sharyn Rigsbee

Private Sector Board Members

Mr. Howard P. Brooks, JPMorgan Chase
Mr. Henry Davis, Board Treasurer, Nationwide Insurance
Ms. Ann Healy, Woodforest National Bank
Ms. Marketta Franklin, AEP Ohio

Public Sector Board Members

Mr. Eric L. Brandon, City of Columbus, Recreation and Parks
Dr. Robert O.E. Keyes, Board Chair, Dept. of Public Safety, City of Gahanna
Mr. Ashon L. McKenzie, Franklin County Children's Services
Mr. Charles W. Noble, Franklin County Job and Family Services
Mr. Ernest Perry, OhioHealth
Mr. Matthew Smydo, Education Policy, City of Columbus
Mrs. Carla Williams-Scott, Department of Neighborhoods, City of Columbus

Advisory Board Representatives

Ms. Jennifer Criswell, G6 Hospitality
Ms. Valerie Johnson, Franklin County Court of Common Pleas
Mr. Jon Moorehead, H.C. Bland Realty Company
Ms. Patrica A. Powell (retired), President of Peace Keepers Block Watch
Ms. Keena Smith, Workforce & Economic Development, City of Columbus
Mrs. Angela Wright. Huntington National Bank

Mr. Larry Price, Larry Price & Associates (Board Consultant)
---
Board meetings are held bi-monthly on the fourth Thursday from 5:00 p.m. to 6:30 p.m. at IMPACT Community Action. 
2019 board meetings are scheduled for January/February, April, June, August, October and December.  
---
Being the Best Community Action Board
An Eight-Unit Video on Effective Board Service
Unit 1 - Overview
Unit 2 - Organized to Lead
Unit 3 - Setting the Course
Unit 4 - The Board-Executive Relationship
Unit 5 - Getting It Done
Unit 6 - Financial Oversight
Unit 7 - Program Oversight
Unit 8 - Administrative Oversight