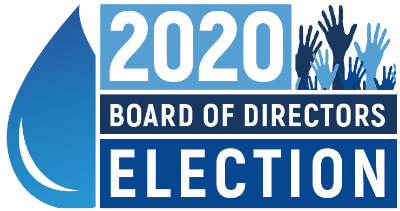 IMPACT Community Action, Franklin County's leading poverty-fighting agency, will hold a general election on Tuesday, January 28, 2020 from 9 a.m. to 5:00 p.m. at its headquarters at 700 Bryden Road in Columbus to fill five (5) at-large, low-income representative vacancies on its Board of Directors.  IMPACT has a tripartite Board that is comprised of equal numbers of private sector, public sector, and democratically-elected low-income representatives, who are responsible for policy, governance and strategic oversight of the agency.
Low-Income Board Member candidates must meet the following criteria:
Must be a low-income resident (at or below 200% of federal poverty level) of Franklin County, or be a service provider for low-income residents of Franklin County
Must be a legal resident of the United States
Must be 18 years of age or older at the time of nomination
Must be nominated by 10 or more self-proclaimed residents of Franklin County
Must not be an employee of an organization that could present of conflict of interest with IMPACT Community Action, as determined by its Board of Directors
All voters must be Franklin County residents and sign a declaration that states they meet the definition of low-income, as established by federal poverty guidelines.
---
2020 Board Election Candidates
Barbara Clark

Barbara Clark has worked to empower low-income families and individuals for 30 years. Her approach is hands on, face-to-face interactions. Her goal is to help families build the hope needed to achieve self-sufficiency. She has worked in the community to address issues, such as the opioid crisis, and working with residents to erase over one million dollars of hospital debt that offset federal income taxes. Ms. Clark has worked with The Neighborhood House, Columbus Early Learning, where she goes door to door throughout the city, while utilizing her certification in State Peer Support and education she learned as a Drug and Alcohol Counselor.

Pastor Dalyn Dunn (Incumbent)

Pastor Dalyn Dunn is an incumbent member of IMPACT Community Action's Board of Directors. For more than 25 years between sacred and secular venues, the ministry and life experience of Pastor Dunn have been dedicated to develop and empower people. Whether preaching, facilitating workshops, leadership/ministry coaching, training and development, spiritual counseling or mentoring, his desire is to see God's best in everyone. More recently Pastor Dunn has become the founder and marriage strategist of MarriageSpeak, a published author and organizational/people strategist. He is a husband of 22 years, a father of two, grandfather of three and the Senior Pastor of the Peace Missionary Baptist Church.

Chahdael Foreman

Chahdael Foreman moved to Columbus from Toledo in 2014. She dedicated herself to the field of youth behavioral health through careers at The Buckeye Ranch and Nationwide Children's Hospital. After becoming a mother and struggling with postpartum depression, she started pursuing a Master of Social Work at The Ohio State with a focus on community and social justice. Her goal is to ensure that every person can advocate for themselves and get the care/support that they need to be successful. Ms. Foreman spends her free time co-facilitating a support group for African American women, critiquing movies and reading a good book.

Martina Grundy

Martina Grundy is a Buckeye Graduate ready and willing to serve people first! Ms. Grundy holds 20 years of experience working with individuals, families and organizations to eliminate personal barriers such as housing, criminal records employment, public assistance etc. She is a United Way East Leadership Academy participant striving to decrease obstacles and strengthen neighborhoods. Ms. Grundy is experienced with coordinating local food pantry donations and health fairs; and has completed The Franklin County Sherriff's Citizen Academy and Motivating Emerging Leaders Series. Ms. Grundy welcomes the opportunity to contribute to the progression and self- sufficiency of ALL members of Franklin County!

Maude Hill (Incumbent)

Maude Hill is an incumbent member of IMPACT Community Action's Board of Directors. Ms. Hill has been an agent of human service, public safety and social change for more than four decades. In October 2019 she was appointed to the Governor's Lead Advisory Committee. Her statewide commitment began in the 1980s when she worked for the Governor's Office for Recovery Services. Ms. Hill is a member of the New Salem Missionary Baptist Church and New Salem Community Development Advisory Council. She is First Vice Chair of the Greater Community Columbus Helping Hands, Inc., and a member of the Human Services Chamber of Franklin County and the Affordable Housing Alliance of Central Ohio.

Glynis Jackson (Incumbent)

Glynis Jackson is an incumbent member of IMPACT Community Action's Board of Directors. Ms. Jackson has served in this capacity since 2013. Ms. Jackson's passion for Community Action began as a participant in the Employment Plus Class. She knows first- hand what it is like to experience poverty and the type of support needed to regain confidence and self- sufficiency. She has been an advocate for the people in poverty and a supporter of system development that causes poverty reduction. As an IMPACT Advocate, Ms. Jackson has leveraged her story to help others in Franklin County become self -sufficient. Presently, Ms. Jackson works as a trainer with the Franklin County Board of Elections.

Sarita Penn

Sarita Penn owns The Center for Development and Property Solutions based in Columbus, Ohio. Ms. Penn is a graduate of Franklin University, where she received a Dual BA in Business Administration and Organizational Leadership. She also a Licensed Real Estate Broker in the State of Ohio. She has more than 14 years of experience in senior housing, market-rate multifamily housing and subsidized housing management. Ms. Penn is committed to expanding the nonprofit her mother, Yvette Cabiness, started, Pathways to Destiny, an organization dedicated to "guiding our youth and young adults to draw knowledge and strength from their past challenges to pave the way to a positive Destiny."

Darrea Ragland

Darrea Ragland is a graduate of The University of Toledo. She recently accepted a position at Sequel Pomegranate as a Group Therapist, working with adolescents who have experienced traumas that effect their mental health and development. She has a passion for working within underserved communities to help make a better future for the generations to come. Ms. Ragland's enthusiasm to be engaged as a board member for an organization whose mission she believes in is refreshing. She is ready to lend her voice and support in the fight to end poverty in Franklin County.

Mahdi Taakilo

Mahdi Taakilo is the President of Helping Africans in New Directors (H.A.N.D.) and The Somali Link Newspaper. Mr. Taakilo founded H.A.N.D. in 2002 as a 501(c)(3) community-based organization designed to better the lives of African immigrants in Ohio. Following his immigration to the United States in 2000, Mr. Taakilo founded The Somali Link Newspaper to help the local Somali community stay informed and connected to its roots. Mr. Taakilo was appointed as an assistant of United Nations Special Envoy to Somalia in 1994-97; and in 1997-1998, he worked with East African governments and militias, trying to bring the warring groups together.
---
Board of Directors
IMPACT has a tripartite board made up of three equal numbers of private sector, public sector and democratically-elected low-income representatives. The Governing Board members are responsible for policy, governance, and strategic oversight of IMPACT Community Action. As such, each board member has a fiduciary responsibility to the organization to ensure it is managed properly and has sufficient resources to deliver programs and services effectively to low-income residents of Franklin County. The Chief Executive Officer of IMPACT Community Action reports to the Governing Board Members.
The Advisory Board members support the work of the Governing Board by serving on one of the Governing Board subcommittees. The role of an advisory board member is to provide additional insight, expertise and advocacy in shaping the programs and services of IMPACT Community Action. Advisory Board members will work directly with Governing Board members and staff to ensure that IMPACT Community Action remains fiscally sound, is well managed, and continues to provide relevant and effective programs and services.
---
Community Sector Board Members

Pastor Dalyn L. Dunn
Ms. Maude Hill
Ms. Glynis Jackson
Ms. Pamela D. Palmer
Mr. Lamar Peoples II
Ms. Sharyn Rigsbee

Private Sector Board Members

Mr. Howard P. Brooks, JPMorgan Chase
Mr. Henry Davis, Board Treasurer, Nationwide Insurance
Ms. Ann Healy, Woodforest National Bank
Ms. Marketta Franklin, AEP Ohio

Public Sector Board Members

Mr. Eric L. Brandon, City of Columbus, Recreation and Parks
Dr. Robert O.E. Keyes, Board Chair, Dept. of Public Safety, City of Gahanna
Mr. Ashon L. McKenzie, Franklin County Children's Services
Mr. Charles W. Noble, Franklin County Job and Family Services
Mr. Ernest Perry, OhioHealth
Mr. Matthew Smydo, Education Policy, City of Columbus
Mrs. Carla Williams-Scott, Department of Neighborhoods, City of Columbus

Advisory Board Representatives

Ms. Jennifer Criswell, G6 Hospitality
Ms. Valerie Johnson, Franklin County Court of Common Pleas
Mr. Jon Moorehead, H.C. Bland Realty Company
Ms. Patrica A. Powell (retired), President of Peace Keepers Block Watch
Ms. Keena Smith, Workforce & Economic Development, City of Columbus
Mrs. Angela Wright. Huntington National Bank

Mr. Larry Price, Larry Price & Associates (Board Consultant)
---
Board meetings are held bi-monthly on the fourth Thursday from 5:00 p.m. to 6:30 p.m. at IMPACT Community Action. 
2019 board meetings are scheduled for January/February, April, June, August, October and December.  
---
Being the Best Community Action Board
An Eight-Unit Video on Effective Board Service
Unit 1 - Overview
Unit 2 - Organized to Lead
Unit 3 - Setting the Course
Unit 4 - The Board-Executive Relationship
Unit 5 - Getting It Done
Unit 6 - Financial Oversight
Unit 7 - Program Oversight
Unit 8 - Administrative Oversight