Executive Staff
Robert "Bo" Chilton subscribes to a guiding principle of "to those whom much is given, much is required." His passion for empowering people and building a sense of community is reflected in his work as CEO of IMPACT Community Action; chair of the Human Service Chamber; program coordinator for the African American Leadership Academy; and board member for Learn4Life, Central Ohio Workforce Investment Corporation (COWIC), the Ohio Association of Community Action Agencies, and Urban Resurrection Development Corporation.
Originally from Springfield, OH, Bo graduated from Wright State University where he earned a Bachelor of Arts degree in English and a Master of Education degree in secondary teaching. He also earned a second master's degree in higher education from The Ohio State University. Bo is a member of Mt. Olivet Baptist Church.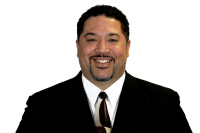 Chief Executive Officer
---
Anita Maldonado, Ph.D., has worked in the social services field since 1997 after obtaining her master's degree in public administration. Anita earned her Ph.D. in higher education administration in 2008. She started as a family employment supervisor at the Portage County Department of Job and Family Services. In 2000, Anita joined the Akron Summit Community Action as the founding director of YouthBuild, where she secured grants up to $1.8 million to help young adults who had dropped out of high school and who were in need of marketable skills.
Anita was later promoted to director of outreach and community development where she managed budgets in excess of $1.1 million and was named director of program planning and development for the agency in 2002. She joined IMPACT Community Action as COO in 2008.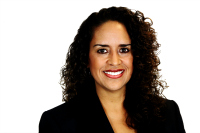 Chief Operating Officer
---
Sue Petersen, CPA, CGMA, has been a financial professional since 1986 and in the nonprofit arena since 2001. She joined IMPACT Community Action as chief financial officer in 2007. Prior to this, she was the finance director for Columbus AIDS Task Force. Previously, she worked in public accounting and taught at Columbus State Community College as an adjunct professor.
In addition to being a CPA, Sue is a registered nurse and worked actively in that profession from 1975-86. She is an active member of the Ohio Society of Certified Public Accountants and the American Institute of Certified Public Accountants. Sue has three adult children and one grandchild.