Invest in IMPACT

Here's How You Can Support the Promise of Community Action
---
Reasons to Invest in IMPACT
Through a variety of programs, services and training, we provide short-term emergency assistance, energy efficiency assistance, and longer-term empowerment services.
We focus our efforts and resources to move families and individuals from crisis to stability, from stability to empowerment, and from empowerment to self-sufficiency. 
The following parable is a comment refrain within our organization, "if you give a man a fish, he will eat for a day; but if you teach him to fish, he will eat for a lifetime." Through a shared vision and a common agenda with our partners, we provide real opportunities that make a collective impact in our community.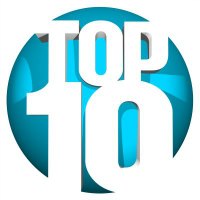 ---
Reason #10 - Emergency Assistance
An emergency often strikes when you're least prepared. By its very definition, an emergency is an unexpected situation that requires prompt action. IMPACT's Emergency Assistance Program helps customers respond to life's sudden changes, which may may place families and individuals in crisis and in need of immediate help.
We focus our efforts and resources on empowering the families and individuals we serve, and to help them become self-sufficient. In some instances, the first step toward self-sufficiency involves crisis intervention and access to basic needs. Through our Emergency Assistance Program we provide financial support and material support on behalf of the families and individuals to prevent homelessness, provide food and clothing, and linkages to partnering human services organizations, including the Furniture Bank of Central Ohio and the Ohio Benefit Bank.
In 2015, more than 700 households received help through the Emergency Assistance Program. These services included rent/mortgage assistance, water utility assistance, transportation (i.e., bus passes) and access to food, food stamps and other sundries. In partnership with the Mid-Ohio Foodbank, 623 households received 36,650 pounds of free fresh produce and other food items during four Fresh Produce Giveaway events during the summer.  More than 175 customers were referred to the Furniture Bank of Central Ohio for material assistance.
Invest in IMPACT, because when life happens ... IMPACT Community Action is here to help.
---
Reason #9 - Home Energy Assistance
When Thomas Edison worked late into the night on the electric light, he had to do it by gas lamp or candle … more than 100 years later, some impoverished families are faced with the same conditions.
The Home Energy Assistance Program (HEAP) is one of the most commonly requested programs in Community Action. HEAP services help low-income households prevent energy service disruptions, restore disconnected services, and establish utility services. IMPACT's HEAP service coordinates the Percentage of Income Payment Plus Program (PIPP PLUS), which places customers on an affordable bill payment plan based on six percent (6%) of their gross monthly income. For regulated utilities, the plan offers incentives to reduce or avoid monthly arrearages.
In 2015, IMPACT placed nearly 13,000 customers on the PIPP PLUS Program. Additionally, IMPACT's HEAP services include the Winter Crisis Program (WCP) and Summer Crisis Program (SCP) that secures seasonal energy needs for heating and cooling emergencies, respectively. In 2015, IMPACT provided utility assistance to more than 8,600 households combined for the WCP and SCP.
Invest in IMPACT, because while seasons may change ... IMPACT Community Action's Home Energy Assistance Program remains constant.  
---
Reason #8 - Energy Efficiency
A house is not a home … unless it's warm, safe and energy efficient!
IMPACT's Home Weatherization Assistance Program (HWAP) has proven to be a cost-effective way to reduce the energy bills of low-income residents in Franklin County. Services provided by this program include air leakage detection, attic and wall insulation, furnace repairs or replacements. On average customers who receive these services can anticipate saving 23% to 30% on their energy bills. These savings can make a huge difference in a low-income family budget. In 2015, more than 170 dwelling units were weatherized by IMPACT.
Additionally, IMPACT partners with American Electric Power Company of Ohio (AEP Ohio) to provide weatherization services to low-income AEP customers. These services include the replacement of inefficienct appliances (refrigerators and freezers), and faucet aerators and showerheads, and the installation of compact flourescent light bulbs.  
Another IMPACT energy partnership that makes a difference in the lives of low-income residents in Franklin County is an annual event entitled, "Heat the Town." IMPACT, the Columbus Division of Fire and more than 50 member companies in the Central Ohio Chapter of the Air Conditioning Contractors of America (ACCA), team up to provide furnace cleanings and tune-ups at no cost to participating low-income homeowners who reside in Columbus. More than 150 volunteers participate annually in this event. In 2015, more than 170 families received furnace services and carbon monoxide testing through "Heat the Town." Since 2004, more than $1.2 million in parts, labor and other services have been provided to low-income families in Columbus through this wonderful event.
Invest in IMPACT, because IMPACT Community Action's Weatherization Program promotes energy efficency.
---
Reason #7 - Computer Literacy
IMPACT's Computer Literacy Program provides basic and intermediate computer operations training, software knowledge and application, and internet navigation for job-posting websites through hands-on repetition, on-line tutorials, and individualized instruction. Our program is designed to provide our participants with the knowledge, skills and ability to use computers and related technology efficiently and effectively.
The Computer Literacy Program is a pre-requisite for IMPACT's Re-Entry Work Readiness and Workforce Development programs. In 2015, more than 300 people completed IMPACT's Computer Literacy Program; and other 325 customers were actively engaged in open computer lab session
Invest in IMPACT to helping participants embrace and leverage technology.
---
Reason #6 - Financial Services & Empowerment
Economic instability is at the root of poverty.  Is your financial house in order?
In collaboration with several business partners, financial institutions, and state and local government agencies, IMPACT's Financial Services Program provides one-on-one assistance with personal finance management, household budgeting, and financial planning. Our goal is to empower families and individuals to take control of their financial well-being and to set them on the road to financial freedom.
Our Financial Services Programs, including Money SMART and Financial Literacy Experience (FLEX), provide the cognitive tools, techniques and behavioral strategies to help reduce economic dependency, increase household sustainability and lay the foundation to building personal and communal wealth. Our Money SMART program is a pre-requisite course for participants in our Workforce Development and Re-Entry Work Readiness programs. Additionally our Money SMART program is offered to families and individuals seeking emergency assistance, with the goal of helping them to achieve self-sufficiency.
In 2015, more than 220 customers completed financial literacy courses thorugh IMPACT, and more than 90 students in the Columbus City School District participated in a 10-week Financial Literacy Exeprience (FLEX) Program developed and facilitated by IMPACT.  Additionally, more than 450 customers received free income tax preparation services, and another 182 customers leveraged an Individual Development Account program (IDA), which combined dollars they saved with matching funds through the IDA that were used to purchase vehicles for work, school or other household emergencies.
Invest in IMPACT because IMPACT Community Action's Financial Services programs help your dollars make sense!
---
Reason #5 - Re-Entry Work Readiness
Do you believe in second chances? IMPACT does, and it has developed a Re-Entry Work Readiness Program that addresses the critical barriers to successful re-entry into the community – helping restored citizens capitalize on their second chances.
IMPACT's program is designed to develop and strengthen core competencies pertaining to their attitude as it relates to resuming/establishing their roles with their families and communities; their aptitude as it relates to further developing and identifying their gifts and talents; and their accountability as it pertains to their financial responsibilities. Using a holistic approach and a tailored curriculum, IMPACT's programs helps build emotional intelligence, transferable skills and self-esteem through introspection, course work and group dynamics. Working in partnership with several local organizations, including Adult Parole Authority, Alvis House, COWIC, City of Columbus Restoration Academy, The EXIT Program, Federal Probation, Franklin County Municipal Court Adult Probation, The Franklin County Re-Entry Coalition, The T.O.U.C.H. Program, and several others, the participants in IMPACT's program receive critical skills and techniques needed to re-enter society, re-establish relationships, reduce recidivism and confront significant barriers to their self-sufficiency. 
In 2015, 103 restored citizens successfully completed IMPACT's Re-Entry Program.  
Invest in IMPACT to help restored citizens capitalize on their second chances.
---
Reason #4 - Workforce Development
A real opportunity for self–sufficiency begins with an individual's commitment to change, growth and development.
Through our Workforce Development Program, we provide cutting edge training that assists dislocated and disadvantaged workers with securing and maintaining employment. We provide an accelerated curriculum-based training over five weeks that includes computer literacy, résumé writing, mock interviewing, interpersonal development, academic course work and financial literacy. This holistic approach is designed to equip job seekers with tools and techniques necessary to meet the demands and expectations of today's employers.
Graduates of the Workforce Development Program receive one-on-one job coaching, which helps them target specific employment opportunities that best align with their knowledge, skills and abilities.
In 2015, 153 Workforce Development Program participants became gainfully employed, while others pursued higher education and/or entrepreneurship.
Invest in IMPACT because IMPACT Community Action's workforce development program is stimulating the economy and changing lives! 
---
Reason #3 - Fiscal Management & Accountability
Sound fiscal management and accountability are at the core of IMPACT Community Action's operations.  IMPACT received its ninth consecutive unmodified audit opinion for 2015 program year.
IMPACT is responsible for the preparation and fair presentation of its financial statements in accordance with principles generally accepted in the United States. This includes the design, implementation and maintenance of internal controls relevant to the preparation and fair representation of its financial statements that are free from material misstatement, whether due to fraud or error.
For the past eight years, IMPACT has received unqualified audit opinions from an independent auditor. Simply put, IMPACT's audits have been excellent.
IMPACT's revenue flows from federal grants (79%), other grants (18%) and other contributions (3%).  As IMPACT continues to diversity its funding sources, non-federal grants are contributing more revenue than in previous years.  Non-federal grant contributions are expected to rise in 2016 and beyond as funders become increasingly willing to invest in IMPACT's mission.
Invest in IMPACT because IMPACT Community Action has sound fiscal management and proven accountability!
---
Reason #2 - Leadership & Vision
It is written, "where there is no vision…the people perish." Community Action has the vision of a greater society. Community Action Agencies nationwide were established in 1964 out of the Economic Opportunities Act specifically to combat poverty and its causes. Today, IMPACT Community Action has a visionary leadership team that is focused on the needs of the community.
There are many factors that have contributed to the success and growth of IMPACT over the years. IMPACT has a visionary leadership team that is focused on the needs of our community and the viability of this agency. Additionally, IMPACT has the support and endorsement of many partner agencies, funders and collaborators, who have a shared vision and common agenda to reduce poverty and its cause. Moreover, this "collective impact" speaks to the Promise of Community Action which compels IMPACT's Board of Directors -- a unique collection of talent from the Private, Public and Community sectors -- to commit their time, resources and governance to this agency.
"Community Action changes lives, embodies the spirit of hope, improves communities and makes America a better place to live. We care about the entire community and we are dedicated to helping people help themselves and each other." This is The Promise of Community Action.
Invest in IMPACT and join the legion of promise keepers.
---
Reason #1 - The Mission
IMPACT Community Action is one of 50 Community Action Agencies in Ohio and more than 1,100 nationally that is on the front line in the War on Poverty. Each year, IMPACT serves more than 20,000 families and individuals in Columbus and Franklin County who are at or below 200% of the Federal Poverty Level.
Our Pledge to the Community
It is IMPACT's  pledge and promise to carry out these principles every day in all that we do.
Customer service
We promise to ensure that our customers are treated with respect at all times and we will provide them with the best service possible.
Financial accountability
We promise to be good stewards of the resources that of been entrusted to us and we will make sure they are used for the purpose they are intended.
Communication
We promise to be transparent and to maintain open lines of communication with our customers, partners, funders, and the greater community as a whole.
Advocacy
We promise to champion the effort to uplift this community so that all people have a real opportunity to achieve self-sufficiency.
Program/service delivery
We promise to use the best practices and to provide innovative programs and services that are effective in meeting the needs of our customers in the community.
Partnerships/collaborations
We promise to collaborate with partners who have demonstrated a commitment to creating expanding opportunities for self-sufficiency for Franklin County residents.
Invest in IMPACT and support The People whose lives we touch everyday; The Politics that govern, guide and grow the programs and services that we offer; and The Promise of Community Action, which will endure forever. 
---