Mobile Medical Unit
The Mobile Medical Unit (MMU) is IMPACT Community Action's health initiative.

In partnership with The Breathing Association, IMPACT Community Action funds the MMU to provide free comprehensive health care options to uninsured and underinsured customers who meet income eligibility criteria.

The MMU provides caring medical and nursing services from a skilled professional staff from The Breathing Association. 

The MMU provides quality health care to those who:
Meet the income-eligibility guidelines (at or below 125% of the Federal Poverty Level) 
Have or do not have health insurance
Cannot afford to pay for health care
Have asthma, COPD or other lung health conditions
---
The MMU services include:
Asthma and Chronic Obstructive Pulmonary Disease (COPD) education
Breathing tests
Community outreach and referral to other agencies
Health assessment
Home care follow-up for seniors and asthma care
Influenza immunizations
Medical supplies assistance programs (including nebulizers and peak flow meters)
Nutrition, exercise and weight management counseling
Physical exams
Prescription assistance programs
Preventative services
Wellness services
---
The MMU travels throughout Columbus and Franklin County.  In partnership with other human services agencies, the MMU operates on Tuesdays and Thursday from 8:00 a.m. to 4:00 p.m. in a community near you.  
The current MMU partner agencies include:
Church 4 All People
Clintonville Community Resource Center (CRC)
Columbus Urban League
Gladden House
Godman Guild
IMPACT Community Action*
Mid-Ohio Food Bank
Near Northeast Material Assistance Program (NNEMAP)
Unity Health Center
Stowe Baptist Church
Volunteers of America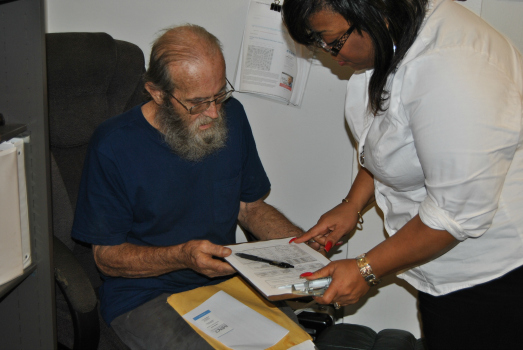 *IMPACT Community Action hosts the MMU on every 1st Tuesday. 
For more information or to schedule an appointment, contact Mrs. Carmen Allen at 614.453.1708 or callen@impactca.org.