Financial Services
Collective IMPACT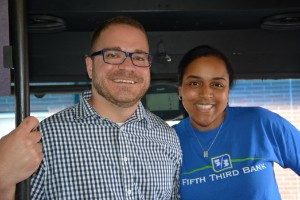 IMPACT Partners with Fifth Third Bank eBus
IMPACT will host the Fifth Third Bank eBus on Wednesday, August 10 from 9 a.m. to 3 p.m. and Friday, August 12 from 10 a.m. to 2 p.m. on the rear parking lot at its headquarters at 700 Bryden Road in Columbus.
The event is free and open to the public.
Visitors to the IMPACT tour stop will have access to a host of services, including:
Assistance with credit report and credit score viewings
Money management tips and budgeting help
Information on affordable home loans and refinancing
Information on how to prevent home foreclosures
Opening a checking or savings account
Applying for a home mortgage, auto loan or credit card
One-on-one evaluation of personal finances
Access to credit counselors from non-profit agencies
Information about identity theft prevention tactics
Fifth Third Bank's Financial Empowerment Mobiles, also referred to as eBus and eBus II, travel throughout the bank's markets to reach families and individuals in low-income and moderate-income areas.

The eBus visit to IMPACT is part of an ongoing collaboration with Fifth Third Bank to provide financial empowerment programs and services for families, adults and children, too.
---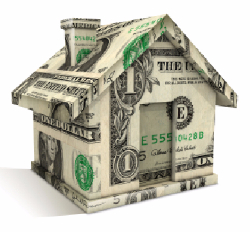 Is Your Financial House in Order?
Financial Services provides cognitive tools and techniques and behavioral strategies to reduce economic dependency, increase household sustainability, and lay the foundation to building personal and communal wealth. In collaboration with several businesses and community partners, the program hosts educational workshops, tax-preparation services and filings for State benefits.
Economic instability is at the root of poverty. Sound financial management and planning are the keys to success. In collaboration with several business partners, financial institutions, and state and local government agencies, IMPACT's Financial Services Program provides one-on-one assistance with personal finance management, household budgeting, and financial planning.
Our goal is to empower families and individuals to take control of their financial well-being and to set them on the road to financial freedom. Our Financial Services Programs, including Money SMART and Financial Literacy Experience (FLEX), provide the cognitive tools, techniques and behavioral strategies to help reduce economic dependency, increase household sustainability and lay the foundation to building personal and communal wealth.
Our Money SMART program is a pre-requisite course for participants in our Workforce Development and Re-Entry Work Readiness programs. Additionally, our Money SMART program is offered to families and individuals seeking emergency assistance, with the goal of helping them to achieve self-sufficiency.
---
Individual Development Accounts (IDA)
An Individual Development Account (IDA) is an asset building tool designed to enable low-income families to save towards a targeted amount usually used for building assets in the form of home ownership, post-secondary education and small business ownership.
IMPACT's IDA is part of a matched-savings program that allows participants to save for, and invest in, their education.  

Particpants will have their hard-earned savings matched with additional funding up to $2,000.00.
IDAs for Post-Secondary Education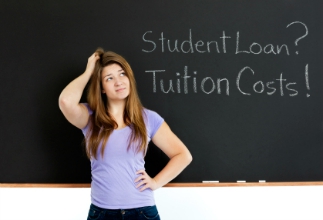 The IDA Process:
Contact IMPACT to find out if you're eligible and enroll.

Deadline to enroll in this IDA Program is Friday, August 14, 2015
Receive your custodial savings account and save for at least 6 months.
Satisfy the financial literacy requirements by meeting with IMPACT staff or completing workshops online (only a few hours of your time).
Meet your goal, and IMPACT matches the savings and sends a check directly to your school.
Who is eligible for an IDA?
Must be a resident of Franklin County

Plan to enroll, or are enrolled, in an accredited post-secondary school
Must show proof of earned income (earned income includes wages, work-study, and self-employment)
Demonstrate an ability to save toward your IDA goal
Fall at, or below, 200% the Federal Income Guidelines (see chart)
Must be able to supply all required documentation (Photo ID, social security card, proof of income, past tax return.  For students that are dependents, documentation will be required for the entire household).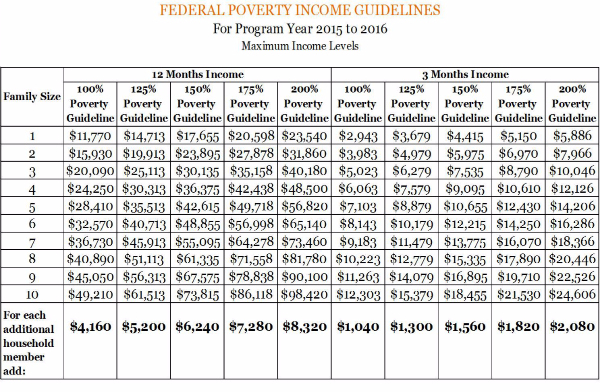 Get Money For School With An IDA!
What can I use my IDA to purchase?
You can use your IDA to purchase eligible education expenses including:
Tuition
Books
Fees
Supplies and equipment REQUIRED for courses

---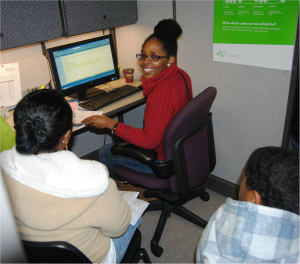 In collaboration with financial institutions, businesses and community partners, the Financial Services programs provide cognitive tools, techniques and behavior strategies to reduce economic dependency, increase household sustainability, and lay the foundation to building personal and communal wealth. 
At the core of Financial Services is the Money SMART Program, which instructs customers on the importance of adapting sound financial behaviors, including building good credit, learning to budget and creating long-term assets.  In 2014, more than 300 participants completed the Money SMART program; which includes group financial workshops and individual appointments for federal benefits and financial coaching. 
Additionally, more than 700 participants had their taxes prepared free of charge through the SMART Tax Prep program; more than 310 individuals acquired a matched savings, Individual Development Account (IDA), or banking asset helping to increase their personal net worth and become banked through the Asset Development Program.  In partnership with the KidsConnect After School Program, Columbus City Schools and Fifth Third Bank's Young Bankers Club, more than 160 students in grades 3-5 received financial education through the Financial Literacy Experience (F.L.E.X.) program.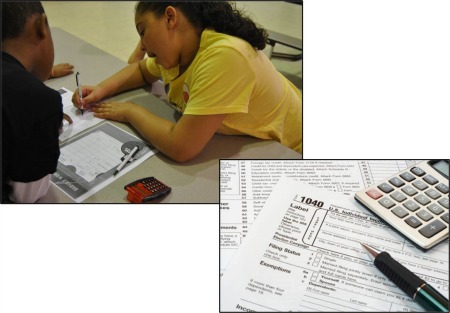 In 2014, IMPACT's Financial Services program was selected as one of 11 national participants in the Corporation for Enterprise Development (CFED)'s Financial Integration Learning Cluster, a cohort of nonprofit agencies chosen to receive technical assistance from CFED to develop and grow their financial capability initiatives in housing, emergency services and workforce development.  
IMPACT's Financial Services program was also selected as a runner-up in the Platform for Prosperity contest at the 2014 Asset Learning Conference in Washington, D.C.; highlighting its innovative work in the financial capability field.
---
Consumer Financial Protection Bureau Salutes IMPACT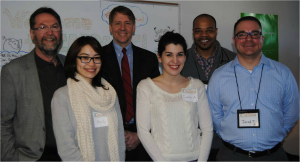 Richard Cordray (third left), the first Director for the Consumer Financial Protection Bureau (CFPB) and former Ohio Attorney General and Ohio State Treasurer, and CFPB Policy Analyst David Sieminski (left) visited IMPACT Community Action's free tax preparation program previouslyy to observe IMPACT's participation in CFPB's Ready? Set. Save! campaign, an initiative to help individuals save more money at tax time.
Welcoming Mr. Cordray to IMPACT are (from right) Tax Time Volunteer Hiu Lam, Tax Time Director Carrie Almasi, IMPACT's then-Financial Services Manager Christopher Jones and its current Financial Services Coordinator Jarod Taylor.